Engineering Terms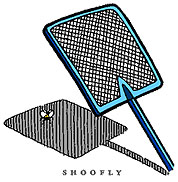 Angle Bars – Short pieces of steel used to join track sections to other sections or track structures. An angle bar is placed on each side of the sections being joined. Two holes are drilled into each end of the angle bar and also through both track sections. Four bolts with locking washers are fastened through the holes to join the sections. Angle bars also are used to make temporary repairs to a broken section of rail until it can be replaced.
CTC Outage – When track signals (Centralized Traffic Control) are disabled and do not allow signals to be displayed for trains.
Curfew – A time period scheduled in advance when no trains operate, allowing maintenance employees to work on track or signals.
Cross-Overs – Track that joins two main tracks. When a train moves from one main track to another it "crosses over."
Diamond – Track intersection where one track can be used at a time.
Frogs – Heavy metal flangeways that connect track to switches, diamonds, cross-overs and other track structures. Frogs guide wheels from one track structure to another.
Pull Apart – When two sections of rail separate (pull apart) at a point where they are joined. Rail shrinks in extremely cold weather. When the shrinkage pressure gets too severe, rail will pull apart at its weakest point, usually at a joint.
Shoofly – Temporary track used to avoid an obstacle that blocks movement on the normal track section. Shooflies are often constructed to allow temporary passage around mudslides while they are removed.
Spur – Short, usually dead-end section of track used to access a facility or loading/unloading ramp. It can also be used to temporarily store equipment.
Washout – When a flood or a flash flood washes away ballast and roadway under track.
Windows – Same as curfew, but also can mean holding trains for things other than Maintenance of Way curfews, such as operating passenger trains.