Transportation Terms
Air Problems – Any issues associated with the train line or air brake system, including leaking gasket, frozen or blocked train line, stuck triple valve.
Broncos in the Canyon – Motor vehicles, equipped with Hy-Rail attachments enabling them to ride on rails, operated by Engineering employees patrolling track in the Feather River Canyon during rain or snow. They look for slides, washouts and any unsafe track condition. Broncos operate just one mile ahead of trains under special rules and do not use track and time.
Crews Are Tight – Sufficient crews are available, but rest issues may cause delays to calls.
Crews Are Short – Not enough crews are available to protect scheduled outbounds and any deadheads/dogcatch events.
Deadhead – Movement of a crew from one point to another or to a train by vehicle transportation or by train.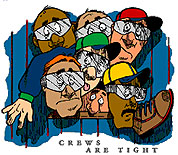 Extra Board – Unassigned engineers or trainmen used to protect vacancies or make up extra crews as needed to protect higher traffic levels.
Mexico Crossings – Number of cars delivered/received on a daily basis between Union Pacific and Mexican railways at border points, such as Laredo, Texas.
Pool Crew Base – Number of crews determined by volumes and agreements to protect traffic levels at specific terminals.
Power Short – Not enough power coming into the terminal to protect the scheduled outbound departures.
Recrew – Crew used to bring a train into a terminal when the original crew has insufficient time to complete the trip and a second crew is necessary.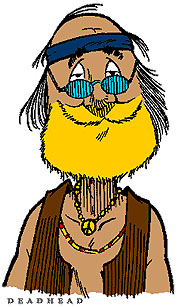 Red Flag Warnings – Weather alerts issued by contract weather service to advise of situations affecting operations and requiring actions.
Relay Power – Changing out a train's locomotives to correct a situation, such as bad order engines or wrong type/class of units for service.
Sidings Blocked – Auxiliary tracks normally used to meet/pass trains now used to hold trains/cuts of cars spacing/staging for terminals.
Tight on Power – Power is adequate to protect departures, but some delays may occur due to late arrival and servicing of locomotives.
To Go "In the Hole" – At the meeting point of opposing trains, one train "holds the main," the other "takes the hole" in a siding.
Tonnage Is Current – No trains holding, switching is current, no delays expected to traffic, resources are adequate to protect operations.
UDE – Stands for undesired emergency, when air pressure contained within the air brake system is released, resulting in the application of train brakes.