Los Angeles, California - East Washington Blvd.
Intermodal Facilities Maps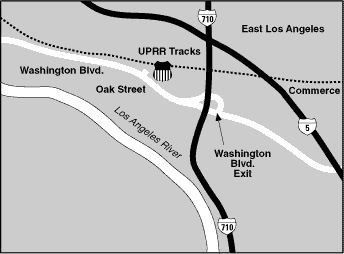 Terminal Information
Location: 4341 East Washington Blvd. City of Commerce, CA 90023
Terminal Capabilities: TOFC/COFC
Directions: Exit on Washington Boulevard off 710; Proceed West on Washington; and proceed to Indiana Street; turn right; follow Indiana to intermodal gatehouse.
Fax: (323) 981-7707 or (323) 725-2203
Hours of Operation: 7 days, 24 hours
This facility is equipped with an Automated Gate System (AGS).
National Customer Service Center
NCSC Contacts
Intermodal Phone
800-877-5123
Intermodal Fax
800-228-9615
Schedule Information