For Active and Retired Union Pacific Employees
Every day the Friend to Friend Network helps an average of five Railroad families in need.
Don't let suffering Railroad families near you get overlooked!
Call the Friend to Friend helpline today: (800) 457-7962.
For any questions regarding applications, please contact a committee member.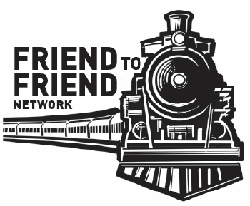 Monthly Payroll Deductions
$57,120
Employees Helped in June 2015
100 (1,056 YTD)
Current Number of Employees Donating
7,584
Updated: Jul 2015