iPhone App Presents Rich History of Sparks, Nev.
Posted June 24, 2013 08:36 AM CDT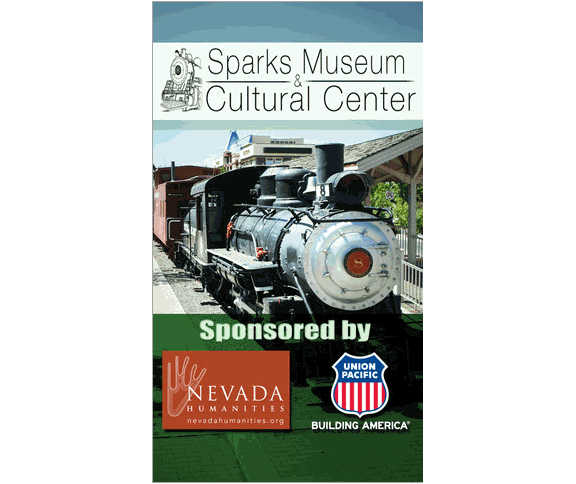 Homepage of the new Sparks, NV Historic Tours iPhone app.
A new iPhone app, available for free in Apple's iTunes Store, helps bring to life the rich history of Sparks, Nevada.
Called "Sparks, NV Historic Tours," the app's development was sponsored by Union Pacific and Nevada Humanities. Features include a GPS-based walking tour focused on the city's original business district, with vintage photos that provide a glimpse into its past. "Stories of Nevada's Past" are shared by historians through audio at designated stops, which include the Southern Pacific Roundhouse, Machine Shops and Union Pacific Yards & Depot.
The app also features a self-guided tour of Sparks' 4,000-square-foot museum, loaded with engaging exhibits that reflect the rapid changes the region has undergone, from ranching and mining to the introduction of the railroad, as well as the city's significant role in the Space program.
The app's historic photo gallery includes vintage photos of the Southern Pacific facilities and equipment that date back to the construction of the railroad.
In 2012, Sparks was recognized as a member of Union Pacific's Train Town USA Registry. With rail facilities that date back to 1904, Sparks continues to be an integral part of Union Pacific's 32,000 mile network.
Check out more info about the app here at apple.com.