Mike Zucker spent seven years visualizing how Union Pacific's new 1,875-acre classification yard might grow up from the khaki-colored dirt of rural Robertson County, Texas. Today, his vision is becoming reality.
Subscribe to
Inside Track
The vast landscape doesn't look like much, but Zucker – a civil engineer and Union Pacific's senior manager of project design – was stoked to see a rock train finally traverse the first track built for the facility, called Brazos Yard, in early June.
"We've been working since January," Zucker said. "The northern half of the yard has been graded. If you drive out there, you'll see it starting to take shape. I'm finally starting to see what was on paper in real life."
Classification yards are mission-critical for railroads. Sometimes also referred to as hump yards, this is where rail cars are separated and sorted by destination before being assembled into new trains. This particular classification yard, Union Pacific's 15th, has been a twinkle in the railroad's eye since the late 1990s.
Steven Bybee, Union Pacific superintendent of transportation services, says most of Union Pacific's growth has taken place in its Southern Region, especially when it comes to manifest volume. Union Pacific's manifest network is made of trains hauling a mix of rail cars that could be carrying anything from orange juice to auto parts.
"We need the additional capacity in the South," Bybee said. "We looked at natural car flows to decide where we could make room. Brazos is perfectly located. It will naturally fill up with manifest trains arriving from Mexico and the Gulf Ports, and makes room for growth in other Texas yards."
Once a general region was determined for the new rail yard, Zucker and his team began looking at potential sites near Hearne and Valley Junction, Texas.
"Rail yards need to be extremely flat, that's the biggest engineering challenge," he said. "The second biggest challenge is getting storm water to drain from an incredibly flat area. We had to find an area that could overcome both obstacles."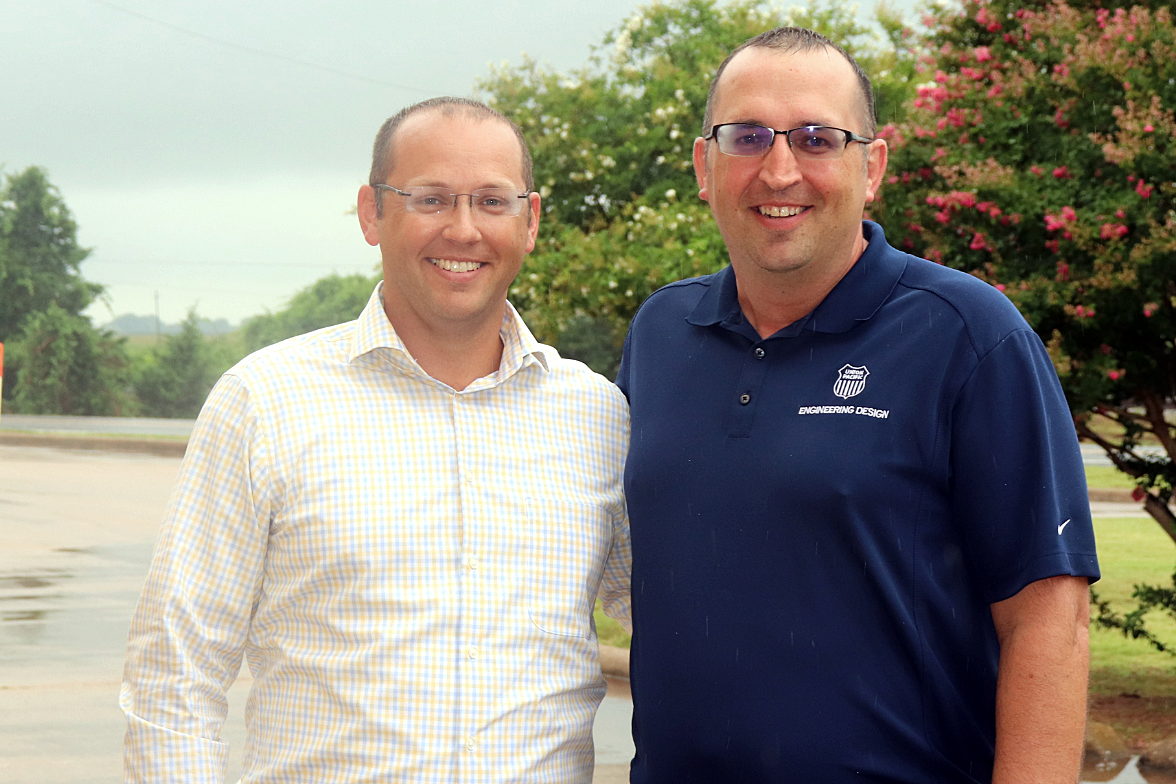 Using site reviews, aerial photographs and flood plain studies of the Brazos River, the engineers built a matrix to score seven potential sites. The location the yard is being built – south of U.S. highway 79, between the Brazos River and Texas highway FM 50, and about halfway between Dallas and Houston – scored the highest.
When it opens for business in 2020, Brazos Yard will be the most technologically advanced facility on Union Pacific's 32,000-mile network. Several Union Pacific teams worked together to identify a technology wish list.
There will be sensors used to operate remote control locomotives embedded in all the tracks, and vast telecommunications and wireless internet networks installed throughout. Even the logistics of where various teams, buildings and roads are located within the yard is being approached in an innovative manner.
"We took a different approach when building this facility," Zucker said. "We've practiced building classification yards 14 other times. This yard will be the result of everything we've learned from those experiences."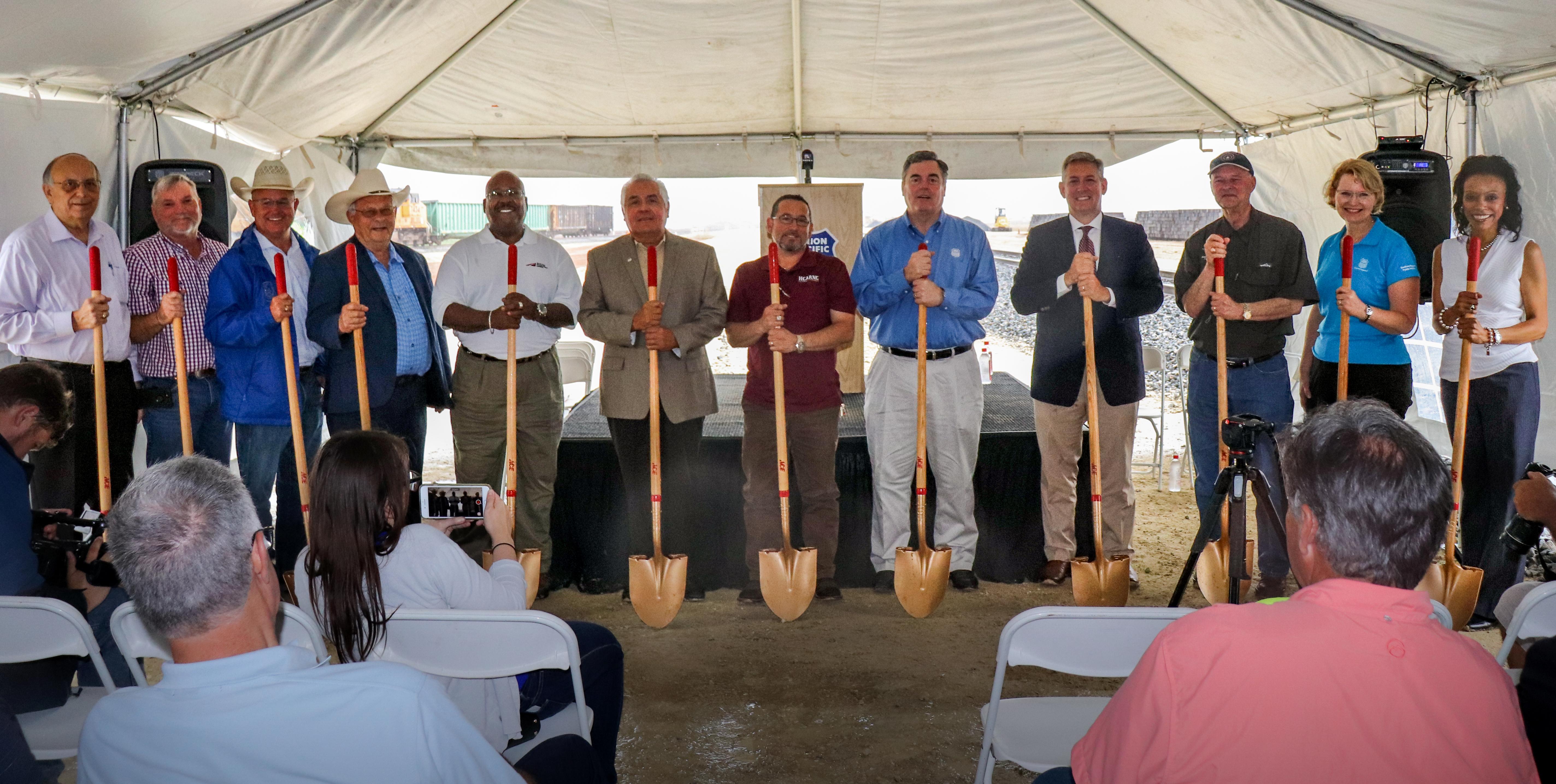 Brazos sits at the convergence of seven Union Pacific lines, making it a strategic point for rail traffic traveling north, south, east and west. Freight moving in Texas is projected to double, from 2.2 billion tons to more than 4 billion tons by 2045, according to the Texas Department of Transportation.
"Brazos Yard will allow us to handle rail cars the fewest amount of times possible, making the Southern Region more fluid to accommodate the expected growth," Bybee said. "The more fluid the Southern Region is, the more fluid other regions will be as they come in and out of the Southern network. It will have a system-wide impact."
Union Pacific is investing $550 million to construct Brazos – that's the single largest capital investment in Union Pacific's 156-year history. The yard is expected to create more than 500 construction-related jobs. A study completed by Texas A&M University's Engineering Extension Service predicted the completed yard will contribute almost $260 million in annual total output for the state of Texas.
"It's not every day we're building hump yards. The team effort it takes to build one of these things is incredible," Bybee said. "The project really highlights the talented people we have at this company. We have the right people in the right jobs. We're very fortunate."
Zucker agrees. "I truly believe this is a once-in-a-generation kind of thing," he said. "The last small hump yard we built was in Livonia, Louisiana, in the early '90s. The last large hump yards were built in the '80s. I think everyone who's been able to work on it really feels the impact and sense of legacy. It's bigger than just our company; this impacts the economy here in a huge way. We're proud to be part of it."