I grew up in a family whose railroad roots date back to 1910, with my grandfather leading the way. I hired onto the railroad at the prime age of 18, not knowing what I was getting myself into, and was immediately placed onto student trips without formal classroom instruction. My first day's pay was a whopping $29.
They placed me onto the Van Nuys, California, local with an old head (experienced) crew who had more than 100 years of service among them -- Bill Roberts, Ron Harryman and Ed Etchegon. Ed knew my father from the Southern Pacific Golf Association. He was cantankerous, but he took me under his wing and was a mentor for many years.
Being related to a railroader put me under tremendous pressure not to screw up because the incident would get back to my family. At the same time, being from a railroad family meant being immediately accepted into the fold.
From my first day, I quickly learned a whole new language. For example, a conductor told me to "go operate the alligator" and "throw the money pump." Translated, operating the alligator meant lining the derail for our train movement, and a money pump was a switch. Every time a money pump was thrown, you made the company money.
I learned a few other things from the Van Nuys crew. Always be safe. The railroad can always build another car, but you can never replace you. I learned to give myself an extra five seconds before making any movement with a train or engine. I've worked with many new employees and instilled those same teachings that were taught to me.
Subscribe to
Inside Track
I've seen many beautiful sunrises and sunsets, meteor showers, missile launches and was even struck by lightning in the Mojave Desert. I've always had pride in my job and told new employees to have pride in theirs. Do the job right the first time, and if not, be sure you have a good alibi!
On my first day as a locomotive fireman, I was assigned to work with the No. 1 locomotive engineer on Coast passenger train LAUPT to Santa Barbara. In those days, passenger cars were steam-injected and one of the fireman's duties was to maintain a constant flow of steam to the cars for heating and air conditioning. I knew one day I wanted to be a locomotive engineer.
That dream came true when I took my first trip from Los Angeles to Bakersfield on Train 365. I tipped over the summit at Tehachapi, and my dynamic brakes failed. The train speed went from 25 mph to 40 mph in seconds. I immediately stopped the train and pondered how I would go down the 2% grade without dynamic brakes. My training from old-head engineers immediately came to mind. I followed the rules for grade handling and ran the train successfully into Bakersfield.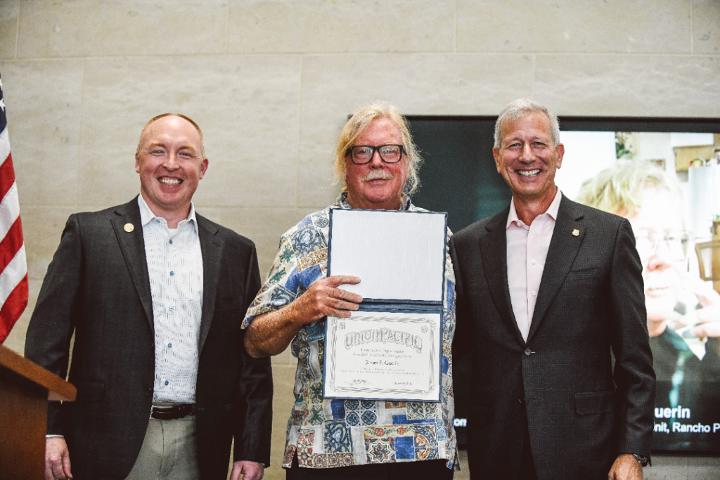 I've seen a lot of changes over the years. When I started, the hours of service was 16 long hours, there were no air-conditioned cabs, and trains had cabooses.
Over time, crew size has decreased, and business patterns have changed. I've seen the design and implementation of container cars, the elimination of friction bearings, and locomotive technology going from DC to AC. The railroad is always changing to adapt to customer needs and requirements.
The railroad has been good to me and my family over the years. I was lucky and attained seniority quickly because of the number of pending retirements. I still work as a locomotive engineer at Intermodal Container Transfer Facility (ICTF) in Long Beach, California, and plan to retire in the near future.