Well-Being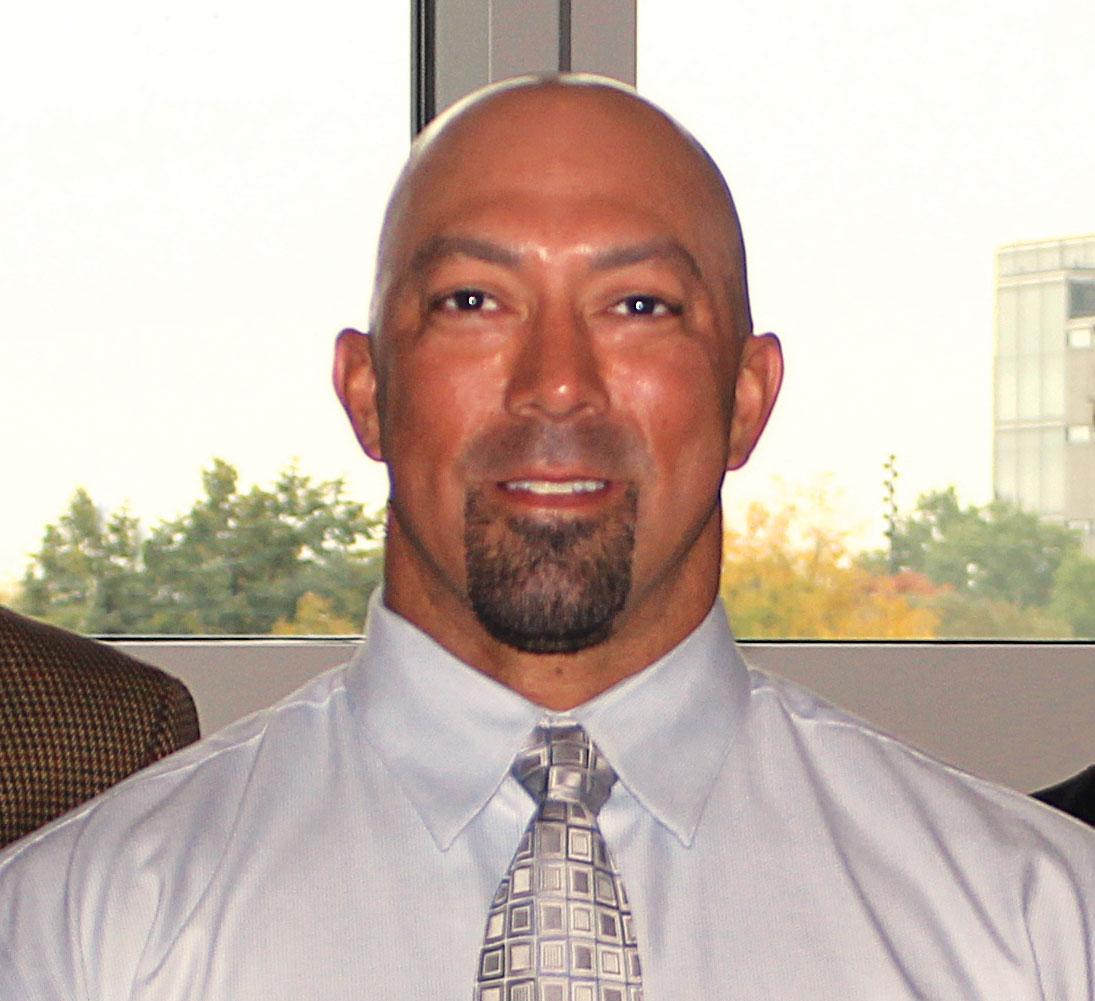 B.W. Schaefer Award Winner Committed to Wellness
Each year, Union Pacific celebrates workplace wellness by awarding the B.W. Schaefer Individual Wellness Award. In 2013, Andres C. Flores, a third-generation railroader who works in the Palestine, Texas, Car Shop, received the award for his commitment to health and wellness, his performance as a role model for fellow employees, and his record of exhibiting exemplary work performance and safety awareness. Flores wakes up at 3:30 a.m. to exercise, regularly completes wellness assessments, shares recipes for healthy meals with co-workers, and coaches a little league football team.
Through our wellness program, we encourage employees to "Take Charge. Feel Better. Live More." To support that philosophy, we have been expanding the number of tools available to help our employees make healthy choices and proactively address mental and physical health concerns.
Our efforts include:
Wellness Portal
A wellness portal allows employees to take a wellness assessment, set goals, build plans and track their progress.
Health Coaching
We offer personalized health coaching to employees and spouses for health risks including stress, depression, smoking, diabetes, and nutrition and weight management.
HSA Incentives
We offer annual incentives to employees and their spouses enrolled in high-deductible health plans for completing a wellness assessment, being a non-smoker or participating in a smoking-cessation program, and completing an annual physical.
Occupational Health Nurses
More than 40 occupational health nurses are available in field locations.
System Health Injury Protocol II (SHIP II).
This program is offered to employees at risk for injury due to lower fitness levels and pairs employees with personal trainers to improve overall wellness.
System Health Facilities
Fitness facilities including 2,800 contracted facilities and an on-site Health and Fitness Center at our headquarters are available to employees free of charge.
Employee Assistance Program
Short-term counseling, guidance and referral services are available to employees and their families.
Peer Support
A team of more than 1,000 employee volunteers is trained to support fellow employees and their families through physical, psychological or emotional stress.
Annual Health Wealth Expo
Every year, approximately 2,000 employees attend the expo to meet with benefit plan providers and learn from health experts.
Worksite Wellness Challenge
This program provides annual recognition to individual work units that have adopted and fostered world-class wellness programs.
Friend to Friend Network
Financial assistance is available to active or retired railroaders and their immediate families who have suffered a health or dwelling-related tragedy. This network has helped an average of 700 families every year.