Key Awards and Recognition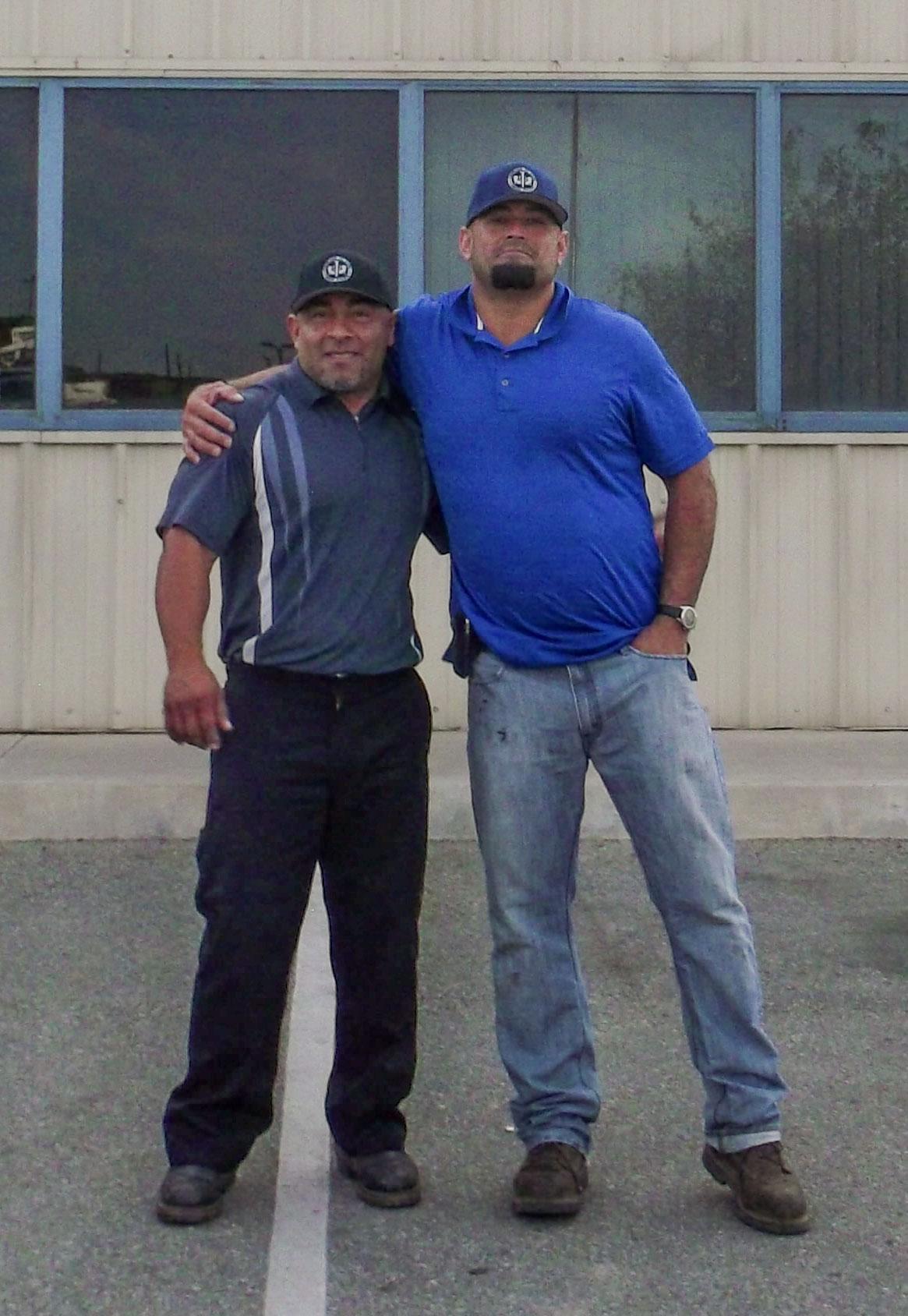 Proper Training Saves a Life
In October 2013, Union Pacific employee Eric Avelar was enjoying his lunch during a staff meeting when a piece of chicken became lodged in his throat.
Unable to speak or breathe, Avelar, a field management training supervisor, recalled a recent safety course lesson: If the throat is completely obstructed, get someone's attention and make choking gestures.
"Right away, I looked for my good friend Paul," said Avelar. "I ran up to him and pointed at my throat and stomach. He reacted right away, getting behind me and administering the Heimlich maneuver until the obstruction was removed."
Paul Rojas' instincts kicked in from previous Union Pacific training. Instincts had a hand in Avelar's and Rojas' initial reactions. Both agree that training ultimately saves lives.
Bobby Caughron Honored as Union Pacific's 2013 J.C. Kenefick Safety Award Winner
Union Pacific awarded Bobby Caughron, signal safety foreman, with the railroad's highest safety honor, the 2013 J.C. Kenefick Safety Award.
Caughron has led safety initiatives throughout his 36-year career, as well as maintained a strong Total Safety Culture (TSC) role.
Caughron's Signal Construction team comprises most of the railroad's Centralized Signal group. From 2011 to 2013, Centralized Signal's injury rate improved 58 percent and lost work days were reduced by 92 percent – an impressive accomplishment considering Signal Construction's workforce increased more than 40 percent.
Caughron actively works to reduce workplace risk by:
Establishing a method for a single person to safely close new security doors on equipment houses.
Identifying a tool to cut cable ties and changing how employees apply them, eliminating the risk of sharp edges.
Consolidating best practices from across our railroad and developing a job aid that improves risk assessment and efficiency.
Leading a TSC team that changed processes to reduce material handling injuries by 71 percent in 2013.
Since its inception in 1986, the J.C. Kenefick Safety Award is presented annually to a unionized employee who has demonstrated outstanding job safety achievement through leadership and exemplary work performance.
Recognition
Tim Neumaier, Regional Construction Coordinator
National Utility Contractors Association of Arizona Mark Dryer Safety Award