1986-2001 Shield and Logotype

Official UP Identifiers

The company was built from a need to link a nation east and west more than 140 years ago. Its logo, the Union Pacific Shield, is now synonymous with customer service and partnership. The shield's history is not only a symbol of strength forged from determination in adversity, but also a symbol of the American heritage.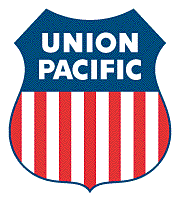 1969 Shield

The 1981 Logotype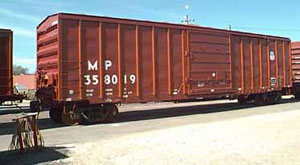 Boxcar with the 1969 UP Shield
1996
Official Union Pacific Railroad "Identifier Guidelines," a graphic standards manual for use of the logos, was printed. Authorized logos were brought out in computer file formats.