America Proud: About the Music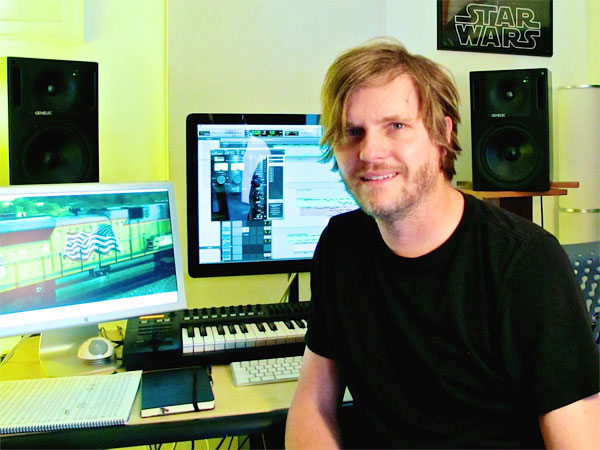 Tom Walter
Composer Tommy Walter said footage of everyday life juxtaposed with powerful, majestic vistas were his inspiration when composing the music heard in Union Pacific's "America Proud" television commercials.
"I wanted to honor the beauty and quiet dignity of the simple life displayed in the ads along with the breathtaking shots of Union Pacific trains, which tie it all together," Walter said.
Composer Aaron Copland's bold symphonies that evoke the American landscape, such as the iconic "Fanfare for the Common Man," were another of Walter's influences when he sat down to write at his Redondo Beach studio.
A staff composer for audio production company Rumble, Walter's background includes being a founding member of alternative rock band Eels as well as frontman of his current band, Abandoned Pools, which has been releasing albums since 2001.
Walter said the process for writing the commercial's music began at the piano before he orchestrated it. He referenced both still images and actual footage, which was later synched to the music during editing.
Walter said he gets chills whenever he sees the commercials on television. "We know we have trains in this country delivering everyday products that make up our lives," he said, "but their importance really hits home when you see them traveling through the countryside. It's gorgeous and inspiring."