Transload Capabilities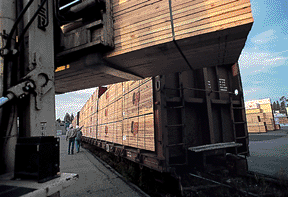 Union Pacific partners with Loup Logistics to offer carload-based distribution solutions that utilize an extensive network of transload facilities. These competitive and convenient distribution solutions provide options for customers seeking the optimal service, price, and volume package and flexibility.
This service bundles rail, transloading and truck delivery to provide an integrated service product with an all-inclusive One Plus price. Pricing is available by carload, truckload or by weight.
Loup tailors its product offerings to meet your specific needs. Options include:
Rail Car Unloading (Destination Transloading)
Rail Car Loading (Origin Transloading)
Trucking
Mexico Transload Network
Imports/Exports
Loup can also incorporate other value-added logistics services.