Rail Lines Between Oroville and Portola, California Now Open
Announcement Number: CN2017-20
Categories: General Announcements
Posted Date: March 7, 2017
To Our Customers,
After weeks of extensive repairs, our last remaining closure between Oroville and Portola, California has reopened. This will greatly improve our ability to move trains between Roseville, California and Reno, Nevada. We anticipate it will take up to a week for us to fully recover to normal operations as we work through the backlog of trains in the affected area. We would like to thank our customers for their patience as we worked diligently to restore all of the outages this year.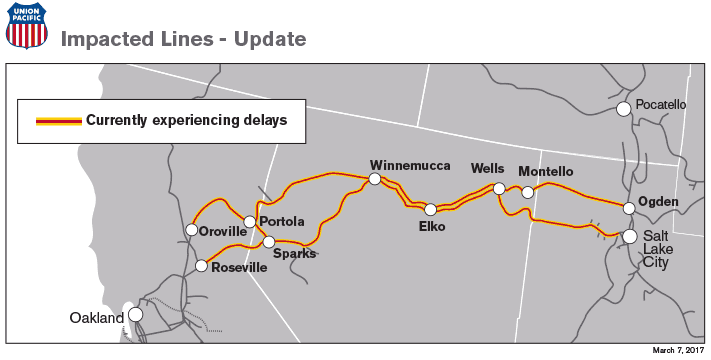 We have included some photos of the washout between Oroville and Portola showing the work that was performed to reopen this section of track: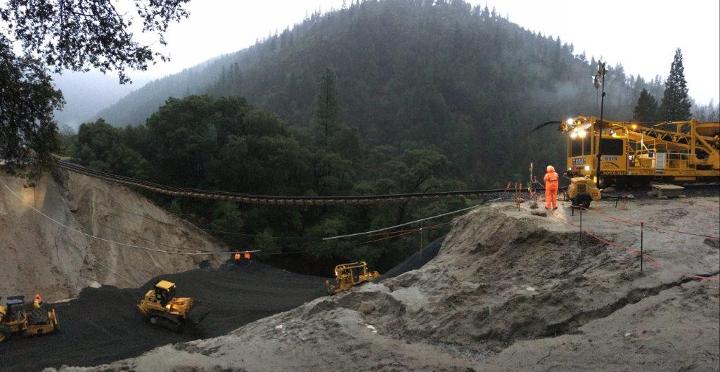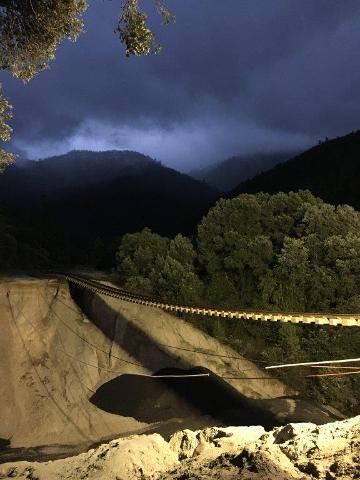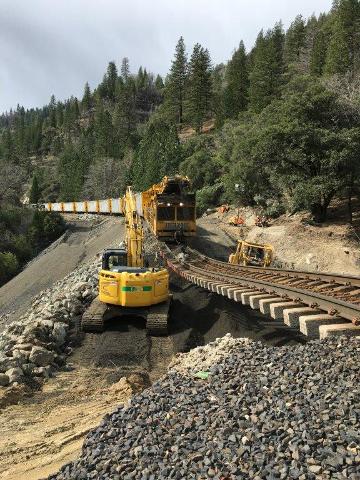 Although service has been restored throughout the Western region, we must also be prepared for the impact this spring's snowmelt could have on rail operations. On March 2, a Snow Telemetry (SNOTEL) sensor in the Sierras near Leavitt Lake, California estimated the snow depth to be 20 feet (240 inches), with a water equivalent of just under 95 inches. As the snow melts, we will monitor the situation closely and respond to any events impacting our network.
Thank you for your business. Please contact the National Customer Service Center or your Union Pacific representative with any questions.