Service Restored West and South of St. Louis
Announcement Number: CN2017-31
Categories: General Announcements
Posted Date: May 4, 2017
To Our Customers,
As water levels recede in several areas, we have made significant progress restoring service to flood-impacted rail lines on our network. Service has been restored between St. Louis and Jefferson City, Missouri; and between St. Louis and Poplar Bluff, Missouri. Customers with shipments moving through this area may experience minimal delays as we work through the backlog of traffic.
Service remains suspended between Mt. Vernon and Chester, Illinois. Work continues to repair track damage caused by washouts and mudslides in the area.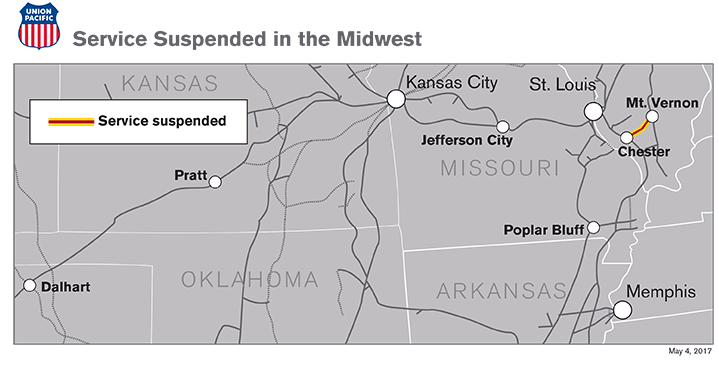 Thank you for your business. Please contact the National Customer Service Center or your Union Pacific representative with any questions.