Service Change Northern California and Salt Lake City to Midwest and Houston
Announcement Number: IM2013-547
Categories: Domestic Service Lanes and Schedules,International Service Lanes and Schedules
Posted Date: October 21, 2013
Dear Intermodal Customer,
Effective Monday, November 4, 2013, Union Pacific will make the following service changes for traffic originating in Lathrop and Oakland, CA, and Salt Lake City, UT, moving to Kansas City, MO, Dupo, IL, and Marion, AR. Salt Lake City, UT to Houston, TX traffic will also be affected.
Please see service schedules below.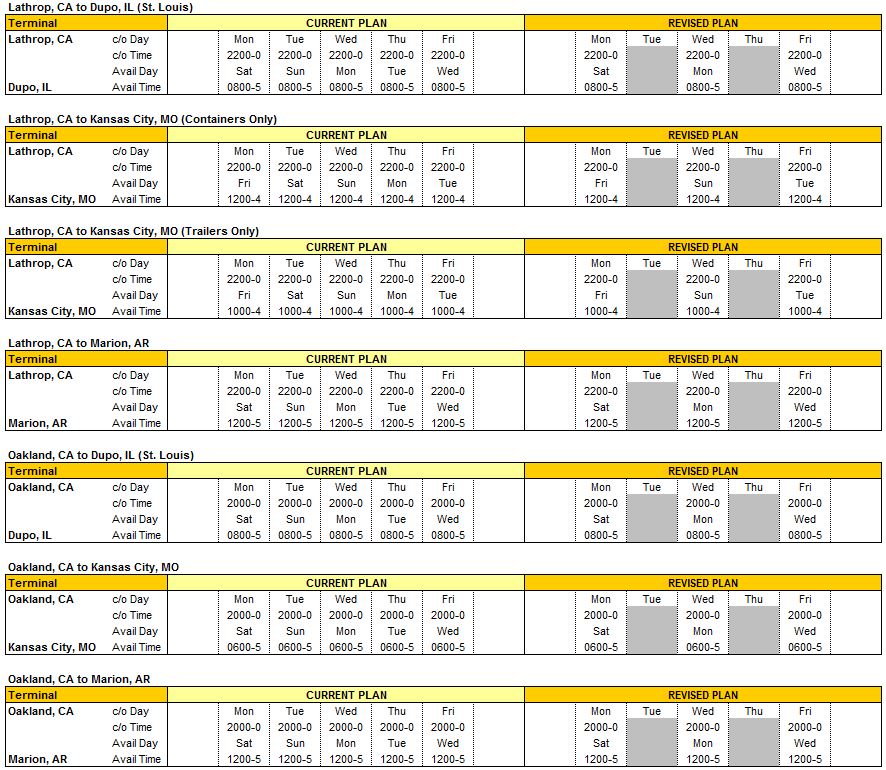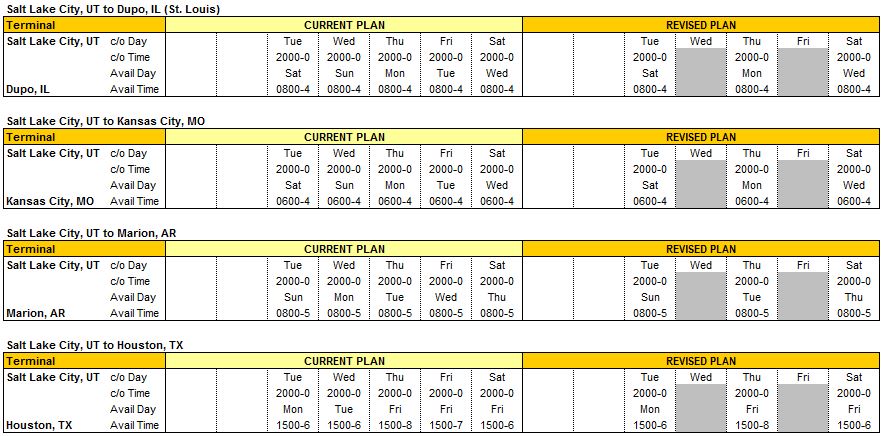 For additional information please contact your Sales Manager.
Thank you for your commitment to Intermodal and Union Pacific Railroad.
Sincerely,
Intermodal Business Team