Portland Service impact due to Tie-Gang Project
Announcement Number: IM2013-7
Categories: Domestic Service Lanes and Schedules,International Service Lanes and Schedules,Premium,Streamline Door to Door,Domestic Miscellaneous,International Miscellaneous
Posted Date: January 3, 2013
Dear Intermodal Customer:
Effective January 6, 2013, UPRR will be adjusting our service schedules into the Portland (Brooklyn,OR) terminal due to a tie gang project in the Portland subdivision. This project will be completed March 31, 2013.
During this time the following service schedules will be impacted: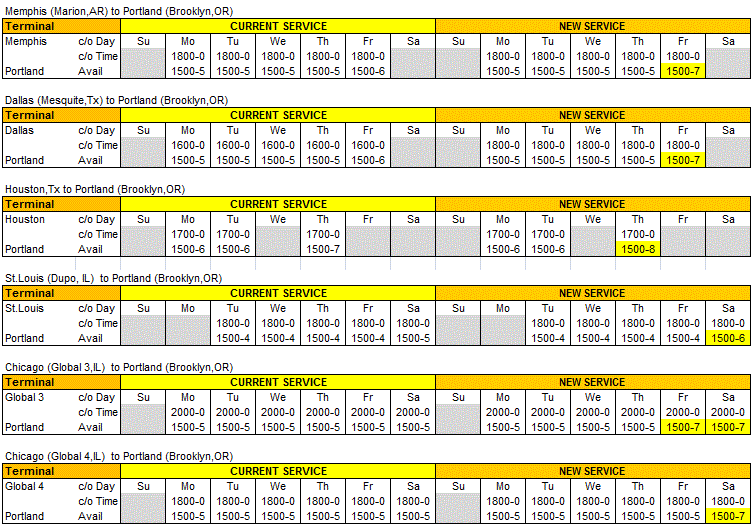 Thank you for your patience as we work through this project to ultimately provide a more reliable and safer railroad.
Sincerely,
Intermodal Business Team
If you have any questions please contact your Union Pacific representative.