Santa Teresa New Service offerings
Announcement Number: IM2014-111
Categories: Domestic Service Lanes and Schedules,Domestic Terminals,Premium,Streamline Door to Door
Posted Date: April 25, 2014
Dear Intermodal Customer,
Effective June 1, 2014 Union Pacific is pleased to announce new service between the new Santa Teresa, NM intermodal ramp (STIR) and Lathrop, CA. As shown below, service will be offered six days per week westbound and five days per week eastbound. In addition, UPRR is also establishing new six day per week service between Santa Teresa, NM and both Atlanta, GA and Charlotte, NC on the CSXT railroad via New Orleans, LA.
New Service Schedules: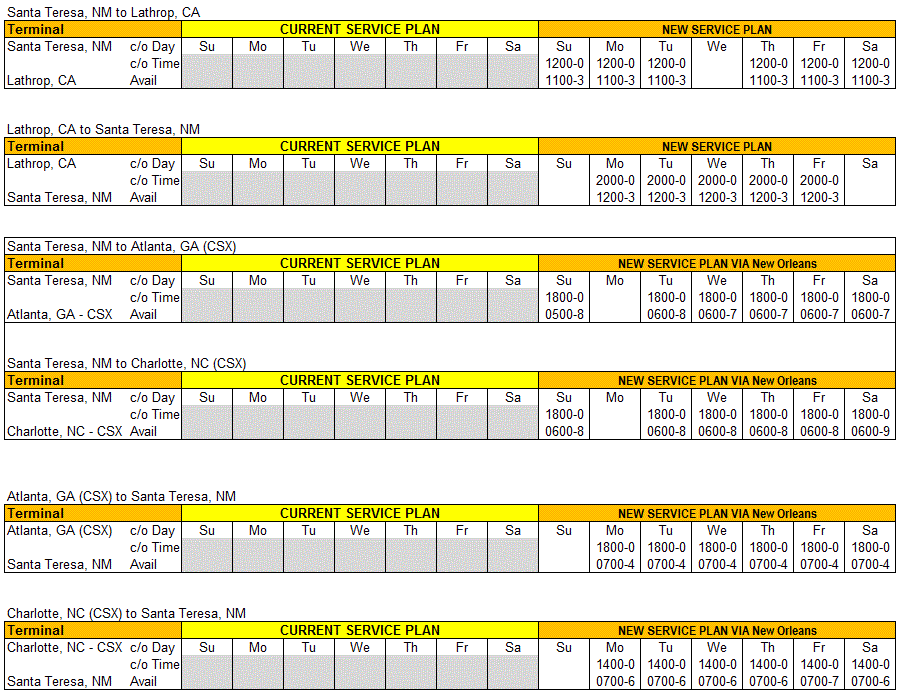 Sincerely,
Intermodal Business Team
If you have any questions please contact your Union Pacific representative.