Increased LATC-PNW Domestic Service
Announcement Number: IM2014-75
Categories: Domestic Service Lanes and Schedules,Domestic Terminals,Premium,Streamline Door to Door
Posted Date: March 3, 2014
Dear Intermodal Customer,
Effective Tuesday, April 1, 2014 Union Pacific will increase our Domestic train capacity from LATC, CA to Portland, OR and TacSim, WA. We currently offer six days per week service, Monday through Saturday.
In order to accommodate increased demand, we have added departures on Monday, Wednesday, and Friday.
Please see service schedules below.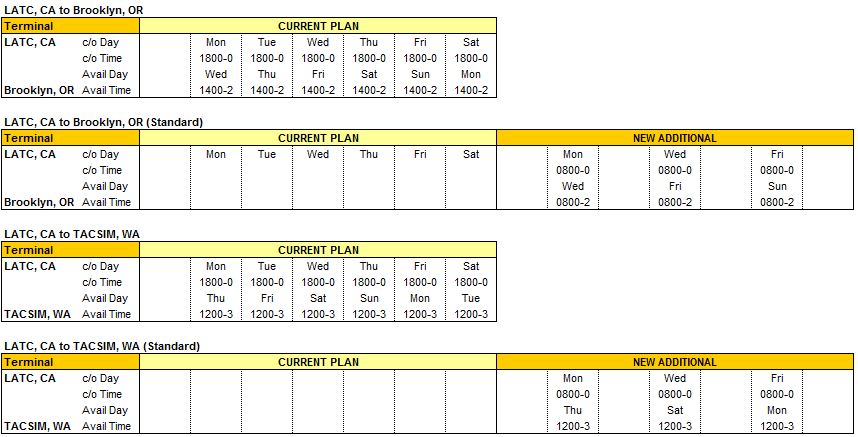 Thank you for your commitment to Intermodal and Union Pacific Railroad.
For Pricing Requests visit: www.ShipStreamline.com Email: quoteline@up.com Thank you for making Streamline your 1st choice for door to door intermodal service.