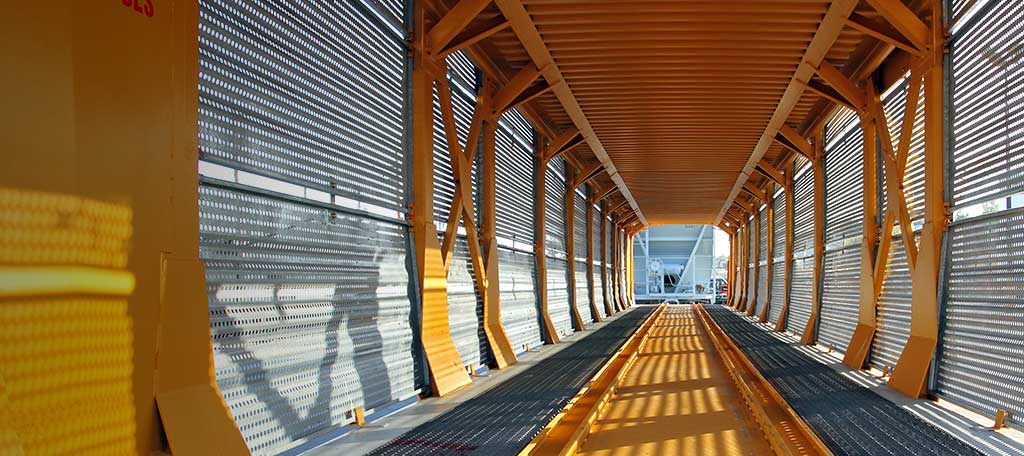 Automotive Products
Union Pacific Railroad's Automotive team provides transportation and logistics solutions for shipping automotive parts, finished vehicles and aftermarket vehicles. We directly serve five vehicle assembly plants, distribute imported vehicles from the West Coast and Gulf of Mexico and operate or access more than 40 vehicle distribution centers for all major automotive manufacturers. We offer unparalleled access to and from Mexico, as manufacturers continue to locate facilities across the border.
Customer Alerts
Derailment North of Los Angeles Impacting Rail Operations. Read more.
Network Service Update from Beth Whited, Executive Vice President & Chief Marketing Officer. Read more.
Updated AAR Open Top and Closed Car Loading and Securement Rules. Read more.