We Must Do More: It's Time to Stand Up and Speak Out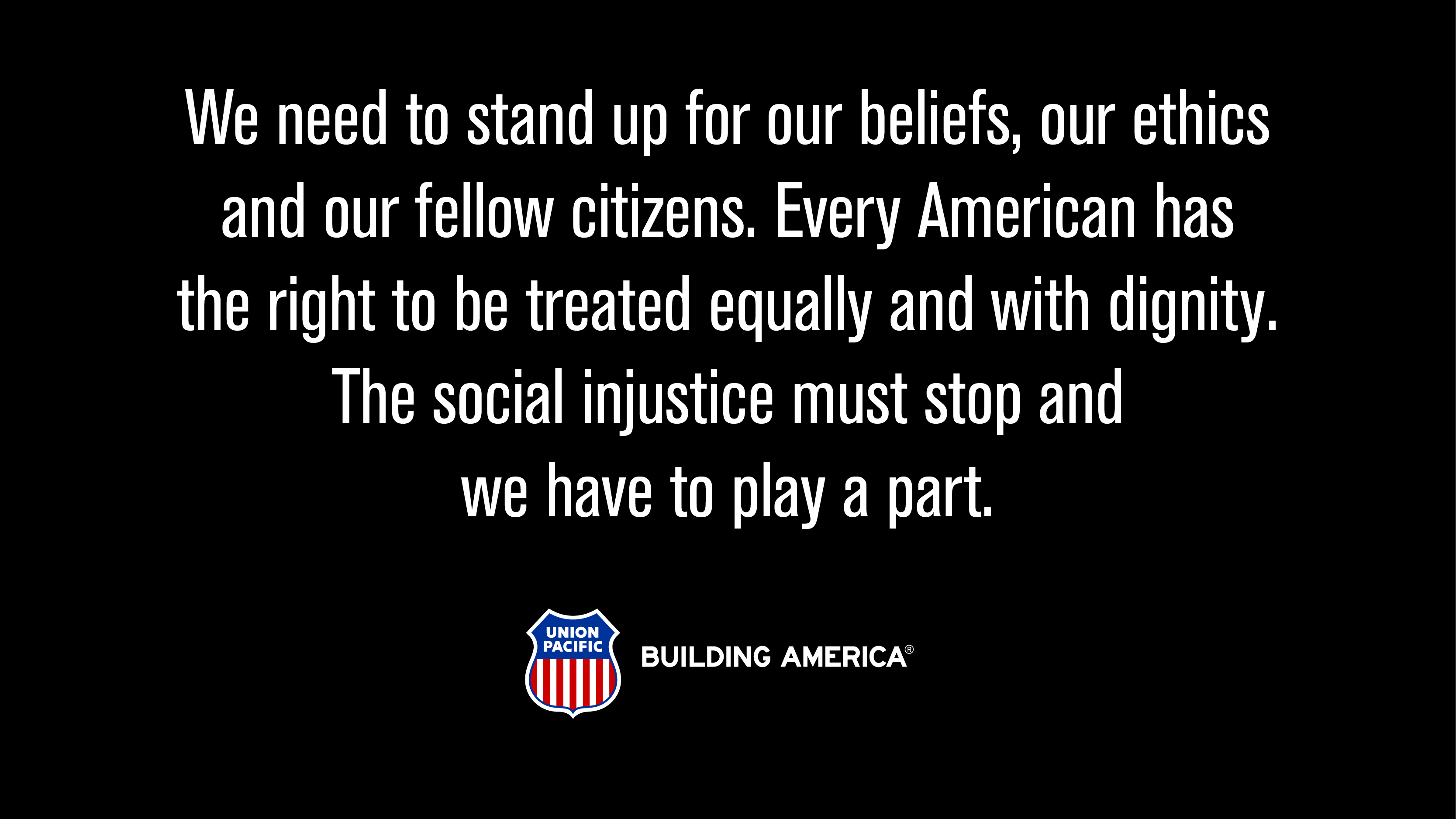 Forty years ago, Union Pacific employees formed the Black Employee Network to help leadership better understand and respond to the concerns of our African American employees.
Those efforts four decades ago have turned into nine Employee Resource Groups today, a reflection of Union Pacific's commitment to diversity, equity and inclusion. But being committed to diversity within our own company is not enough. Now we need to add our voice to those speaking up and speaking out.
This week, we have seen peaceful protests turn into violent outrage in anguished and angry communities across the Union Pacific system. I understand the cause and the reaction. The racial injustice within our country deeply saddens and sickens me as an American, a father, and a business leader.
We have witnessed the families of Breonna Taylor and George Floyd mourning their loved ones who died at the hands of those obligated to protect them. There are countless other cases where Americans like Ahmaud Arbery have been profiled and treated as if they do not belong in American society. In St. Louis, a man trying to enter his apartment building was stopped by another tenant who tried to block the door because she didn't believe he was a resident. A man who was simply enjoying nature and watching birds in Central Park asked a woman to follow the rules by leashing her dog, and he was threatened with a police response.
It is incredibly sad that the accused must defend themselves with video posts of the incident to ensure the facts are reported. The assaults and accusations should never occur in the first place. This behavior is not acceptable in America, and not acceptable at Union Pacific Railroad.
Union Pacific has zero-tolerance for harassment or intimidation of this or any kind. We employ diversity-inclusive training to help our employees develop an understanding and an appreciation for cultural differences and what diversity means. Strengthening behavior that demonstrates respect and inclusion of culturally different employees is an ethical standard at Union Pacific. And it is just plain good business. Our teams are better for their diversity of thought, life-experience and opinion. I see it every day. That is why it is so jarring to see those diverse thoughts, experiences and opinions met with suspicion and hate.
We, meaning me and my team at Union Pacific, need to stand up for our beliefs, our ethics and our fellow citizens. Every American has the right to be treated equally and with dignity. The social injustice must stop, and we have to play a part.
Union Pacific took action forty years ago to better understand and promote diversity. Forty years is too long to still be having this conversation. We will intensify our efforts to listen and learn from those suffering racial injustice and bias; and we will continue to lean into our communities, lending a hand and getting engaged. This is on all of us – see something, say something, do something.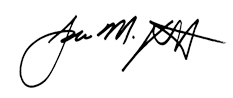 Lance M. Fritz
Chairman, President and Chief Executive Officer, Union Pacific Corporation
June 3, 2020