In Chicago's inner-city schools, phrases like "I'm just not good at math" echo among low-income Latino and African-American students. Many of these students don't consider a career in the STEM fields a possibility.
Subscribe to
Inside Track
However, in 76 of these schools, elementary students play math games during indoor recess, high school students learn to code on Chromebooks, while other students compete in robot building-competitions. About 80 percent of these students are minorities, 60 percent live in low-income households, and all are supported by the Big Shoulders Fund.
Big Shoulders Fund is an extended-day after-school STEM opportunity for students to experience how science, technology, engineering and math create career paths.
Big Shoulders' Senior Director of Academic Programs Rebecca Lindsay-Ryan said exposing students to STEM in the classroom opens a world of possibilities.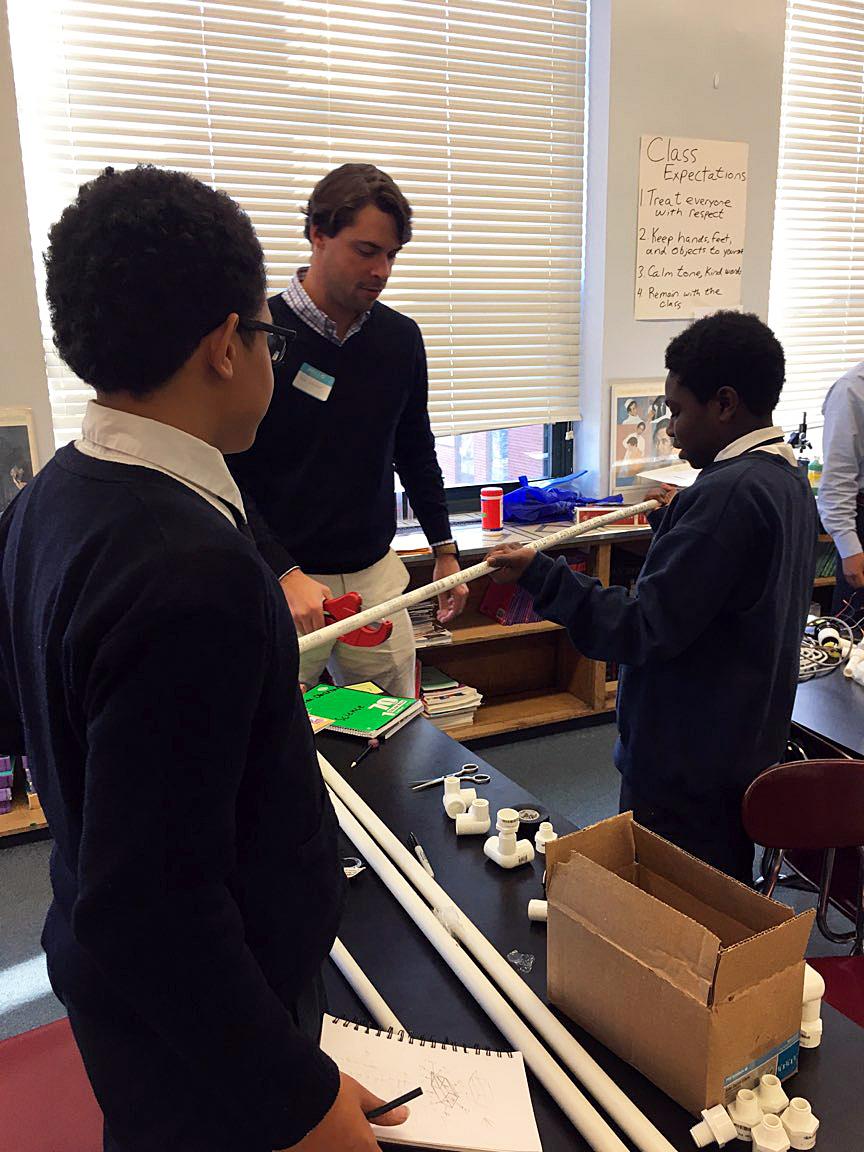 "I think engagement is our biggest challenge," Lindsay Ryan said. "We find kids start to wane in their interests in science and math as they move into middle school."
Latino and African-American students are highly underrepresented in STEM in both college and career fields. Entering these fields often is difficult for students who haven't been given sufficient school resources and who don't see STEM professionals where they live.
"The key is igniting passion and curiosity in kids," Lindsay-Ryan said. "That alone will take them far in their ability to learn in different programs and on their own."
Big Shoulders Fund also promotes innovation with entrepreneurship programs. These include stock market and business competitions similar to Shark Tank, where students design their own products. Like the STEM programs, students are taught by professionals in the classroom.
"We try to think of innovative ways to give kids even more leverage," Lindsay-Ryan said.
The Union Pacific Foundation donated $15,000 to Big Shoulders Fund in 2017, and has donated a total of $95,000 since 2008.
Big Shoulders Fund President and CEO Joshua Hale says this investment will help America succeed, adding, "a decade from now, thanks to Big Shoulders Fund, some of these students will be entering the workforce with a passion for STEM. These investments are critical for students, but also for the future of our nation. That's not an overstatement at all."