This past November marked my second anniversary at Union Pacific, and what an amazing time it has been! The call to "Build America" that first drew me here continues to inspire me every day. I remain in awe of the dedicated and talented people who work at Union Pacific, and the wealth of knowledge we collectively represent. Together, we have made great strides in leading the way to a future that is tech-enabled and rests on the shoulders of some of the best and brightest tech talent.
Last year, I reflected on what we were doing to prepare for growth and change. This year, I will elaborate on what we accomplished this past year by way of growth and customer centricity as part of our Digital Transformation strategy.
Culture Transformation
This key strategic component centers on our employees and their engagement. It is all about creating a culture of trust and shared values where meaningful relationships thrive. In the last two years, we made some fundamental changes that set our culture transformation in motion: We changed our way of working; modified behaviors to be more open and transparent starting at the top; began to work closely and collaboratively with the business in a two-in-a-box model, and leaned in on ruthless prioritization to drive our roadmaps.
Most of all, we brought our people into sharp focus. We increased our emphasis on innovation, including organizing an extended Hackathon that brought Tech and their business partners together to solve customer-focused problems. We curated many programs for upskilling our workforce, such as Data Science, Cloud Computing and Product Management, in partnership with external entities. We put a solid Communications Strategy in place that introduced multiple communications channels and fostered connection at all levels of the organization.
Product Transformation to enable Customer Centricity
We made a seismic shift from a project mindset to a product mindset this past year for several teams. This made our work more outcome focused, ROI driven and customer centric. Our business partners – the Product Owners – are as invested as we are in the outcome of each deliverable. As a result, we reduced our time to market for these products by 70% – no small feat in one year! This is the beginning of an ongoing journey as we onboard the rest of the organization over the next few years and continue to refresh the teams so our practices don't get stale.
Subscribe to
Inside Track
Platform Modernization
Among the several modernization efforts underway in Tech at Union Pacific in 2022 is the once-in-a-generation upgrade of our SAP infrastructure to S/4 Hana, accomplished in record time thanks to the co-operation and collaboration with our business partners, who wholeheartedly embraced working two-in-a-box with us.
Our progress setting up a solid data foundation allows us to gain a wealth of insights needed to solve critical business problems (data = digital oil). We also are leveraging Cloud solutions where they make sense for our applications portfolio, always ensuring Cyber Security remains a top priority and that we have a robust and repeatable model and governance.
Employee Experience
During the pandemic, we quickly understood we needed state-of-the-art collaboration tools to continue to be engaged without being face-to-face. We rolled out the O365 collaboration suite in 2021 and continued to enhance how we used it in 2022 to boost productivity, including adding and being more innovative with Teams channels, and leveraging tool insights to fine tune how we work.
Diversity, Equity and Inclusion
We are "all in" on our commitment to increasing diversity and being equitable and inclusive in everything we do. This includes changing where we source our talent and how we retain it, keeping DE&I front and center. Our Employee Resource Groups (ERGs) also play a key role in bringing DE&I to the forefront.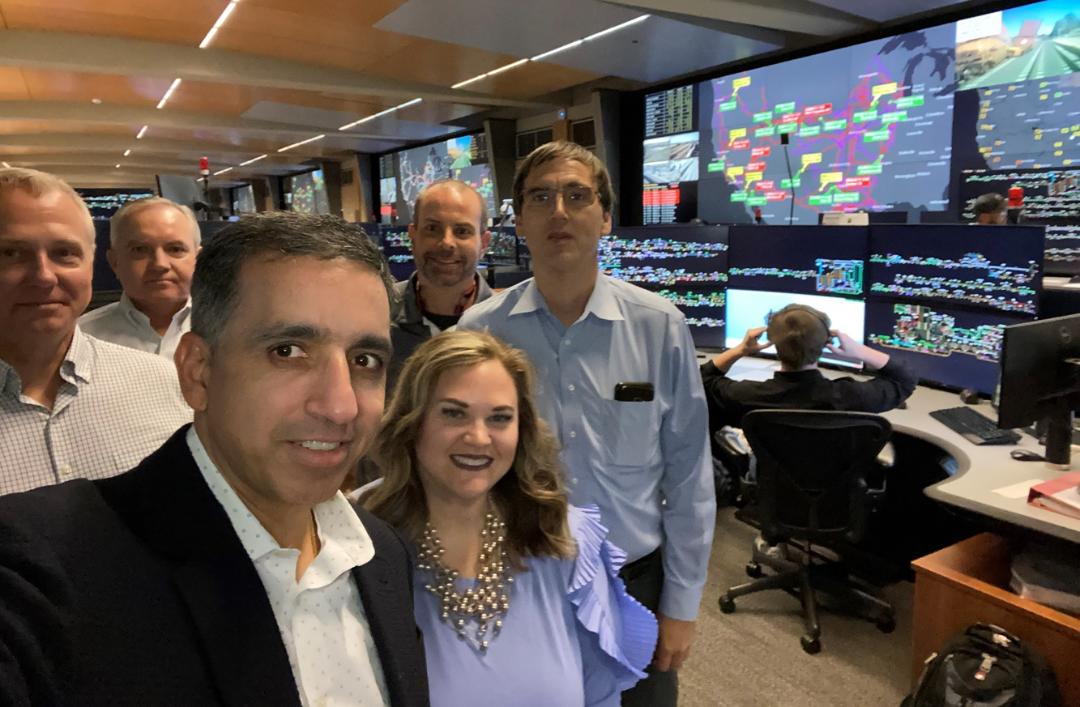 We have made many difficult changes this year as we began to execute our multi-year Digital Transformation Strategy. What we have done may not be perfect, but powered by our people, we will keep pushing forward to reach new heights.
To continue the Union Pacific legacy for at least another 160 years we must remain focused on acquiring and retaining the best talent despite shifts in the economy, while always maintaining a sense of balance – hire with growth as an objective but remain grounded by what we need vs. what we want.
And to lead our people well, we must operate with head and heart, remain humble, and be a kinder and gentler human. This remains a key leadership principle for me that has been a guiding light this past year.
In this season of gratitude, I am immensely proud of our accomplishments this past year – as a company and a Tech organization. My peers in the senior leadership team have been great friends, partners, and mentors, and I am honored to work alongside them. Our Tech team has risen to the challenge repeatedly, and I am grateful for their hard work, persistence, and resilience.
We are always looking for motivated, innovative, thoughtful, learning-oriented team members who can help Union Pacific lead the way into the future. I invite you to explore and pursue.