Sherrye Hutcherson says her mom used to tell her, "If you have a bunch of people who think alike, all you need is one of them." It's a message she took to heart.
When Hutcherson, Union Pacific's vice president - Human Resources, started her railroad career as a corporate auditor 23 years ago, she was one of two African Americans in her audit class.
"Union Pacific was welcoming, but back then it was more about following the law – following the rules," said Hutcherson, who returned to Union Pacific in 2015 after 17 years at Omaha Public Power District. "Union Pacific was great at that. But in the last 10 to 15 years, it has really become more about being respectful of the value all cultures bring. Our managers are selecting and thinking about talent in a different way – they're saying, 'I like diversity,' 'I like a different thought' and 'I like a different perspective.'"
This evolution in hiring was reflected in the first annual Employee Resource Group Conference recently held in Omaha. Union Pacific's eight employee resource groups (ERGs) are networks of employees that help the company nurture a diverse workplace where all employees can do their best work. Each ERG has an executive sponsor who ensures these groups can direct management's attention to issues of particular concern. During the conference, members of all eight ERGs came together to celebrate the diversity that exists within the networks, while learning how to better foster collaboration and teamwork.
Employee Resource Groups:
Asian Employee Resource Organization (AERO)
Black Employee Network (BEN)
BRIDGES: LGBT Employee Network (BRIDGES)
Council of Native American Heritage (CONAH)
Latino Employee Network (LEN)
LEAD: A Woman's Initiative
UP Ties: Emerging Professionals Network
UPVETS: Veterans and Employees Continuing to Serve
"The theme of this conference is engaging teams and embracing diversity," said Lance Fritz, Union Pacific chairman, president and CEO. "We should know how to do this better than anyone. It's what our company is; it's part of our very DNA."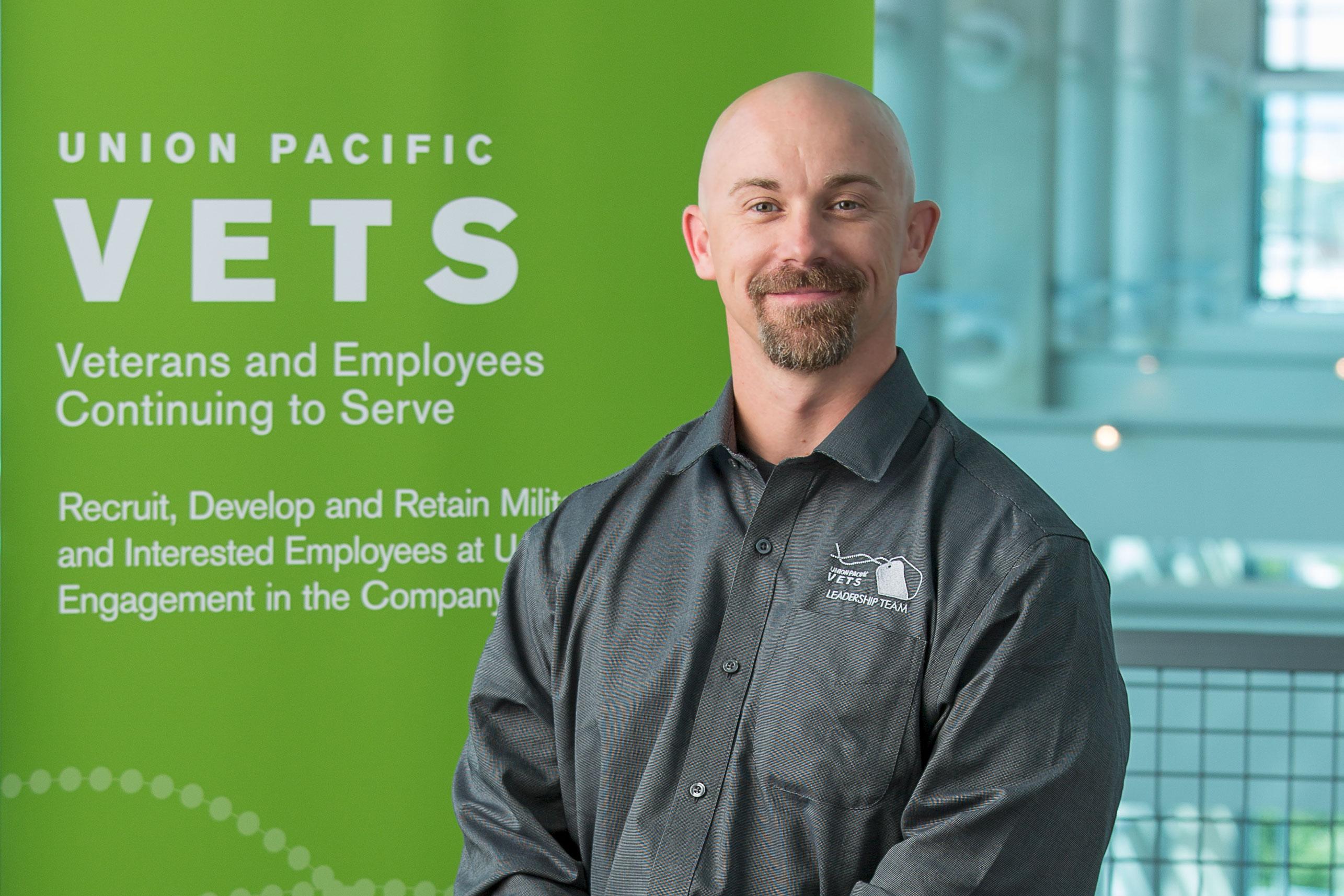 More than 1,000 ERG members filled a ballroom to listen as Fritz and other executives opened the conference. Dave Oder, a locomotive engineer, flew in from St. Louis to attend. He's a member of UPVETS, a network of Union Pacific employees who have served in the U.S. military. When Oder started his career in 2010, he said the only ERG available in the St. Louis area was the Black Employee Network.
"In my opinion ERGs help bridge gaps. They bring us together," he said. "Having more of them is a good thing."
Oder believes ERGs break down barriers by creating connections. "If we hire a new Army guy, and he joins UPVETS, we already have something in common," Oder said. "I'm a 15-year engineer and he's a brand new conductor, and he may feel a little uncomfortable asking me questions. But we have had common experiences – I can say, 'Hey, we both went through basic training. I jumped out of a plane; you jumped out of a plane.' We have something in common that we can talk about already."
Rene Orosco, UP's general director – Labor Relations, had a similar experience. He says being a part of the Latino Employee Network provides him with a way to give back to new employees.
Orosco started his almost four-decade-long career in 1977 as a fireman and oiler.
"I went to college using Union Pacific's tuition aid while I worked in the mechanical department," Orosco said. "Then I went on to law school. Once I graduated, I moved to our Risk Management department."
Eventually, Orosco moved to Omaha to serve as the company's ombudsman. Since then, he's worked in several departments. He's seen a lot change within the company throughout the past 40 years.
"When we started the Latino Employee Network, there weren't a lot of people involved," he said. "I was the executive sponsor because we didn't have a lot of diversity within certain levels of the company. Today, Latinos hold executive positions in our Operating, Corporate Relations and Marketing groups."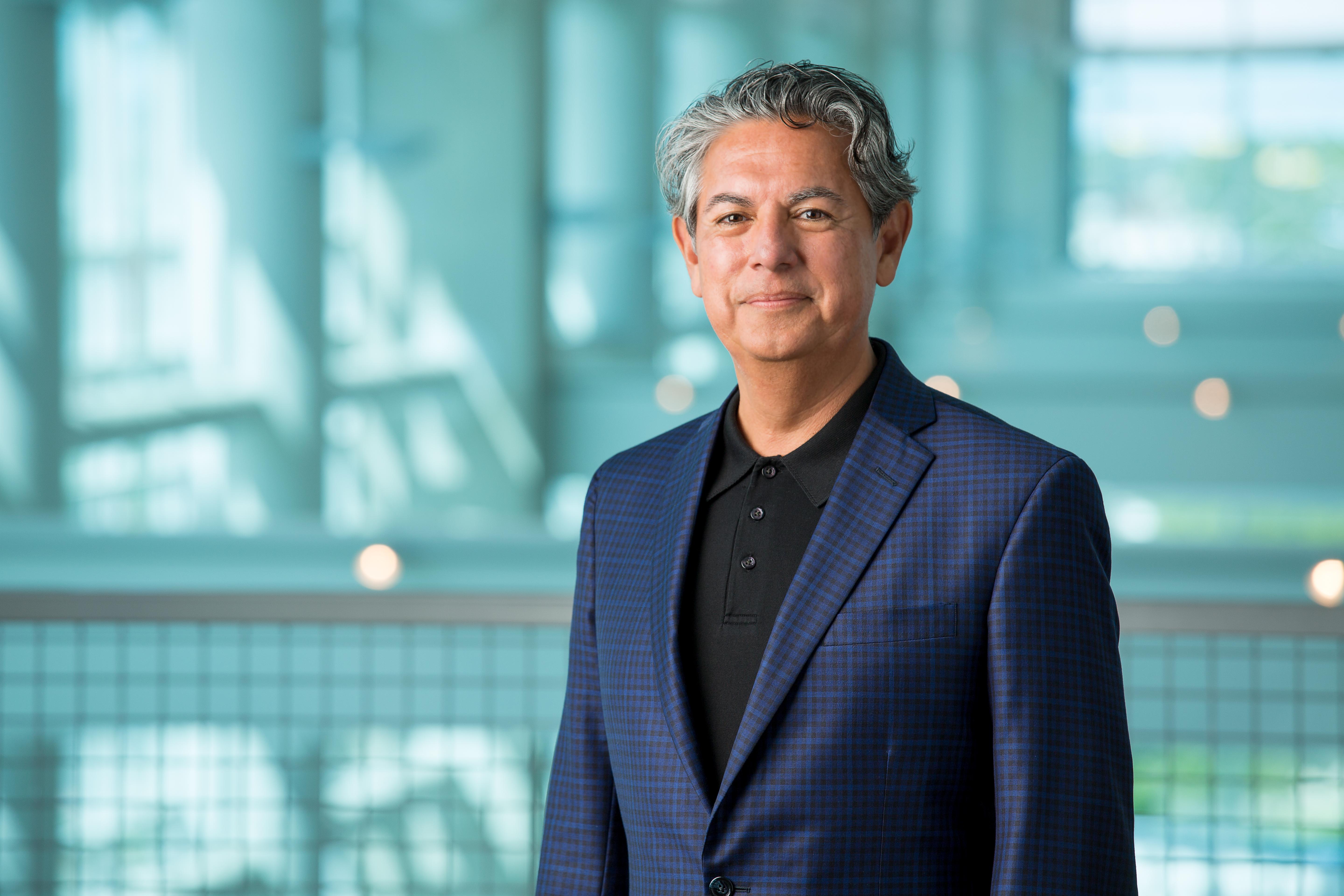 Orosco says that he's been very lucky in his career, and he enjoys sharing what he's learned with younger people. "LEN has impacted my life because I've had the opportunity to mentor and coach within the group," he said. "When an employee joins an ERG, it gives them the opportunity to take on leadership roles even if they aren't in a supervisory position. There are opportunities to do public speaking, work on timelines and further communication skills."
Diane Duren, executive vice president, chief administrative officer and corporate secretary, is responsible for human resources, strategic planning and administration at Union Pacific. During her presentation she talked about how diversity within the railroad has evolved significantly since the 1960s.
"If you think back to the 1960s, it really was about equal employment opportunities," Duren said. "It was about getting people who were not represented in the workforce into the workforce. As we moved into the 1970s, it shifted a little bit to affirmative action. We were trying to look and see who was missing. In the 1980s we really began to respect diversity – we realized hey, maybe differences in thought can really benefit us. Today, the diversity discussion isn't about being ethical, it's not about being moral, it's a financial imperative."
Duren said that, statistically, companies with diverse leadership perform better. She said 30 percent of Union Pacific's outside board members are diverse, and 50 percent of the company's executive committee are diverse.
"We're a little bit ahead of our peers in terms of the percentages of diversity we have within our organization," she said. "But we still have a long way to go."
Although there's certainly still work to be done, Hutcherson suspects diversity won't be an everyday topic of conversation 10 to 15 years from now.
"A decade from now, all of this is just going to be part of who we are," she said. "It will be what we do. I think the younger generations don't necessarily see color, they see commonality. We'll be talking more about things like unity. How do we progress with unity? I think we'll all be very accustomed to being different, and that's a positive thing. I'm looking forward to it."