Francisco Daniel acknowledges his given first name may be a mystery to many, as pretty much everyone east of the Sierra Nevadas knows him as "Pancho." And those fortunate enough to work with the veteran locomotive engineer often develop camaraderie with him that's not easily forgotten.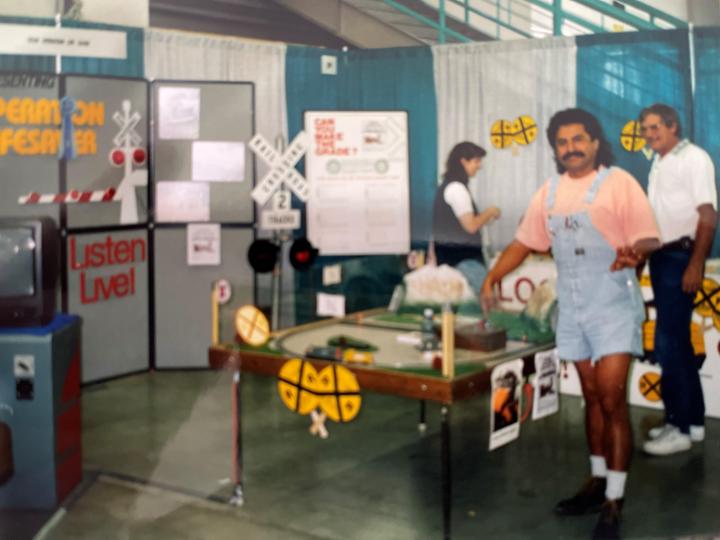 Daniel's upbeat perspective is contagious, and he shares engaging stories about his life and times with co-workers in the locomotive cab on regular runs between Sparks and Elko, Nevada.
He says there's no other work he would prefer over operating locomotives. He's done it for 50 years, with 42 of those at Sparks.
"This work brings me satisfaction," he said. "When people ask me what I do, I say 'I Build America.' They say, 'What do you mean?' and I tell them I operate trains. I know I can't do this forever, but I really enjoy getting into the locomotive. It could be 2 a.m. or 8 a.m. – I really like moving the train from point A to point B."
His supervisor, Senior Manager-Train Operations Jeff Collins, describes Daniel as a knowledgeable employee who others gravitate toward. He has the ability to encourage and mentor newer locomotive engineers.
"He's got a great attitude; he's always on time and ready to go out and do whatever he's tasked with," Collins said. "Everyone loves working with him; he's an all-around good person."
Subscribe to
Inside Track
One of the stories Daniel shares is about growing up in Yuma, Arizona, and graduating from Yuma High School. The high school is known for holding classes in what used to be an abandoned territorial prison more than a century ago. Many of Daniel's fellow employees learn about his association with the school, nicknamed the "Criminals."
"I come from a long line of 'Criminals,'" Daniel said, with a smile, "My mom, my dad, my uncles – it goes on and on."
After graduation, Daniel was drafted by the U.S. Army, eventually training to become a paratrooper. He was originally assigned to the 82nd Airborne Division and was transferred to the 101st Airborne. Eventually he became familiar with a different mascot as he spent a year in Vietnam.
"I went from being a Criminal to a Screaming Eagle," he said. "The experience taught me a lot. As they say, 'It was the best of times; it was the worst of times.'"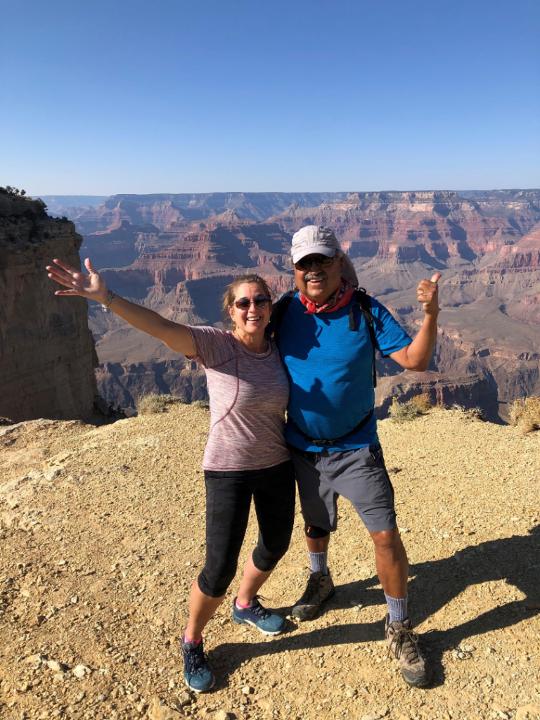 His transition from the military to the railroad was gratifying, he said. He was referred by a friend who worked for Southern Pacific Railroad in Yuma, and he was hired — working as a switchperson and then as a brakeperson from 1972 to 1976. One summer day as he was driving to work, he noticed the sign on the bank showed 103 degrees at midnight, and that's when he decided to look for a cooler place to relocate. He spoke with a switchperson friend who had transferred from Yuma to Sparks, and he decided to do the same at his first opportunity.
Daniel notes many parallels in the military and railroad lifestyle, especially on long train rides through Nevada's high desert mountains.
"The people you work with are the people you soldier with," he said. "Camaraderie is important."
Daniel said he wouldn't trade his railroad career experience for the world, including a five-year stretch in the late 1970s and early 80s when he was a full-time presenter for the newly formed Operation Lifesaver, talking with schoolchildren throughout Nevada and Utah about railroad safety.
Nonetheless, he knows his career story will conclude sometime; and all indications point to this July, when he and Gisela, his wife of 22 years and a dean of students at a high school, plan to retire together and take a long-awaited trip to Peru. They both love hiking in the Lake Tahoe region, and they anticipate a three-day trek to Machu Picchu.
"The trains will keep on rolling without me," he said, "but I'm getting off at the next whistle stop."