Spending 50 years on the railroad hasn't dulled Greg Wahl's excitement for cutting-edge technology.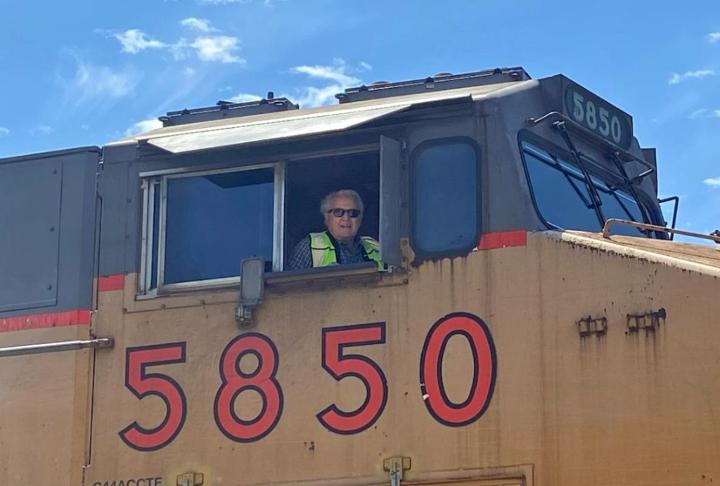 In fact, the Bakersfield, California, locomotive engineer embraces new technology and commits himself to training his peers on how to use it.
"You can't fight the technology; it's coming, and it's going to be there," Wahl said. "My perspective is that if you work the same job for 50 years, it can get boring; but if it's new, I like it. I could possibly become complacent working the same job every day."
When Union Pacific introduced distributed power, he sought out all he could about the rationale for the move. When remote control locomotives came on the scene, Wahl served as a peer instructor. When Positive Train Control development was on the horizon, he welcomed it with open arms. In 2017, he started running a PTC test train in California from Oxnard to San Luis Obispo; and except for some disruptions during the COVID-19 pandemic, he's been doing it every two months.
"We test the new software," he said. "I see the new technology, and if it works out, it's implemented on the engines. I make myself available to people; everyone has my phone number."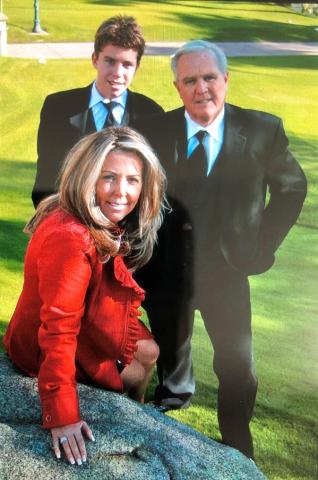 Wahl began his railroad career with Southern Pacific Railroad (SP) on April 15, 1972, as a brakeman in Bakersfield, California. Within a year, he was reassigned to San Luis Obispo, California, then to Los Angeles before going to San Francisco.
"I moved around a lot at first," he said.
When he started pursuing advancement to locomotive engineer, Wahl was a member of the first SP class to move from conductor to train service and keep dual seniority, he said.
To Wahl, this made perfect sense. However, he noted that in the 1970s the concept – it is more efficient to turn conductors into locomotive engineers rather than training locomotive engineers from scratch – took some time for everyone to embrace.
"Conductors already understand the rules," Wahl said, "and it's better than training new locomotive engineers in everything at once."
Since 1981, Wahl has been a locomotive engineer based in Bakersfield, California. And his fellow employees value his wisdom and dedication.
Romel "Roe" Green, manager-Road Operations, Transportation, Bakersfield, describes Wahl as a "beacon of light" who works hard and solves issues.
"He's always on time, if not early, every day," Green said. "He's loved by everybody. He has a wealth of knowledge and is always helping other crew members. He's very humble and giving."
It comes as no surprise, someone who likes to reinvent himself and his work also prefers the challenges of working the extra board — something Wahl's done for most of his career.
Subscribe to
Inside Track
"I do it so I can work every job, and I can go everywhere we go in Bakersfield," he said. "Because everything changes, I want to do it all. I also like the change."
One aspect of Wahl's career he won't seek change through is his commitment to doing everything he can to work safely each time he goes on duty, adding how proud he is of having received recognition for 40 years of reportable injury-free work.