When I was 10 years old, my parents took me to the Smithsonian Institution's Air and Space Museum in Washington, DC. There, I explored an exhibit on the Apollo missions. On one wall of the exhibit, the photo titled "Earth Rise" was prominently displayed. I remember seeing this photo and noticing the juxtaposition of the moon, which was dark and barren, and the Earth – the only colorful object – beyond just blackness.
Now when I look at that photo today, it reminds me of the importance of being good stewards of planet earth. I have two children – Grant, 6, and Gianna, 4 -- and I think about the kind of a future I am going to hand them. Our environment is held "in trust" for future generations by the current generation, and it is critical that we make decisions with long-term focus when it comes to environmental and sustainability issues.
These thoughts were top of mind when I recently presented at the Railroad Environmental Conference (RREC) about Planet Tracks – a unique employee business group at Union Pacific that is the first of its kind in the rail industry. Planet Tracks helps employees champion and promote environmental stewardship and sustainability initiatives, not only in the office and out on our system but also at home. Planet Tracks' success in its first year wouldn't have been possible without the support of our executive leadership and engaged employee members.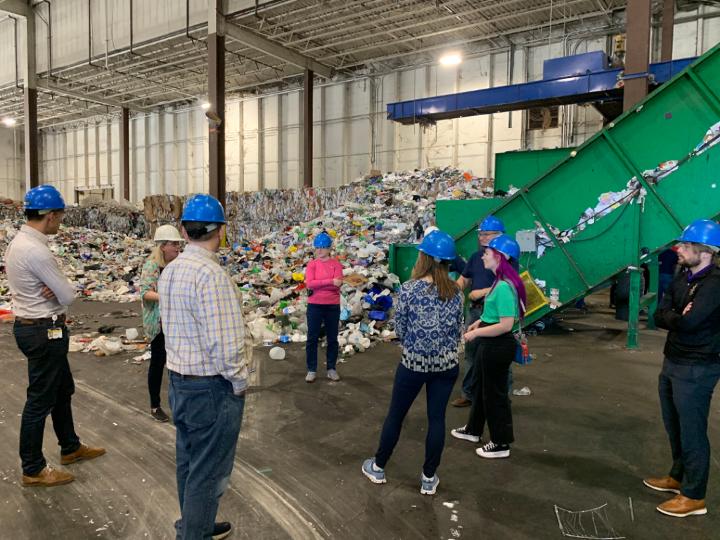 In its first year, Planet Tracks hosted several events, including tours of Omaha's recycling partner facilities, educational brown-bag meetings focused on our own internal sustainability efforts and an electric-vehicle test-drive day where employees got behind the wheel of one of our new EV fleet. When we weren't learning, we were serving the communities where we operate with Park Clean Ups and other environmentally focused events. Throughout the year, we developed cross-functional relationships with Union Pacific's nine Employee Resource Groups (ERGs).
Planet Tracks also played a role in the company's decision to establish a fourth giving pillar to its Community Ties Giving Program focused on environmental sustainability. As part of this effort, The Nature Conservancy, a nonprofit dedicated to conserving the lands and water on which life depends, was selected to help further the mission of the pillar. That partnership will support three biodiverse projects from areas located across our network footprint in Texas, California and Nebraska.
With more than 1,500 members, Planet Tracks has become an integral part of our company's strategy and focus on sustainability by engaging our workforce and educating employees on how they can support Union Pacific's sustainability efforts in addition to individual contributions they can make outside of work. You can read about those efforts in our 2022 Climate Action Plan, which defines a pathway toward sustainability and shows to our internal and external stakeholders we are taking a thoughtful and methodical approach toward the environment.
Subscribe to
Inside Track
We know there's no simple solution to climate change; that it will require the collective efforts of our entire industry as well as the industries we serve. That's why I was thrilled to field so many questions from RREC Conference-goers about how to set up Planet Tracks-style organizations at their companies.
We all share one planet. We must do what we can to take care of it, for our generation and all those thereafter.