The Loup Multicultural Council is making a splash for at-risk students in the Omaha area.
Subscribe to
Inside Track
After forming in 2021, the group from Loup Logistics (Loup) is already making an impact, donating 440 cases of water to Omaha Street School, a private alternative high school for at-risk students relying heavily on community donations.
As the council searched for ways to engage with the community, it learned about the school and its students' basic needs for drinking water.
Demetrius Watson, Loup Multicultural Council's community coordinator and senior consultant-Logistics, Loup, said the school goes through 50 cases a month.
"Water was something we could do to help right now," he said. "It was an easy way to make a big difference for these young people, really quickly."
The entire Loup team got involved raising money in an in-office competition. Senior director-Loup Finance, Finance, Tony DiMartino's team won, raising $730.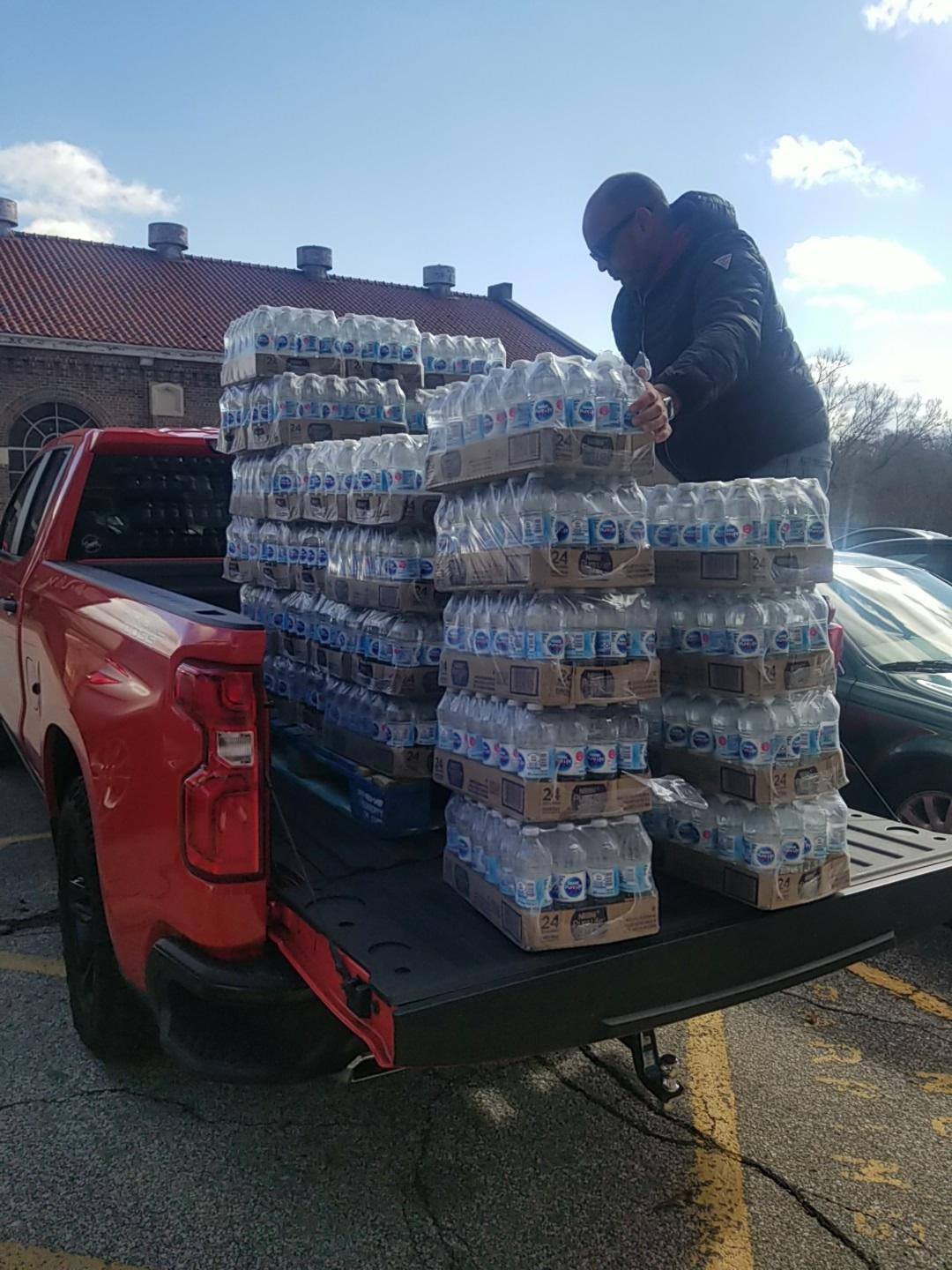 Watson noted there are added benefits to this type of outreach – young people in need are not only getting resources to succeed, they're also learning about Union Pacific.
"We want to make sure we're part of the community," Watson said. "This is a great way to get young people interested in our railroad and recruit people of diversity. It's a travesty if we don't capture what's in our local community."
Watson says this is just the first outreach effort for the Loup Multicultural Council and to watch for others on the horizon.
The council launched in 2021 with the mission to champion equity, diversity and belonging in the workplace through the establishment of an inclusive space where all employees can communicate openly about their experiences, create opportunities that drive change, and foster an environment that promotes recruiting, career advancement and retention.