Ro Ganeshasundaram, senior manager-Train Operations (SMTO), loves the sound of a willow wood cricket bat striking a leather ball. It reminds him of his childhood in Sri Lanka.
"I was a pretty good batter," Ganeshasundaram said. "I started around age 12, and it just came naturally to me. Cricket is traditionally a slow-paced sport, but I like to play faster."
The game played a role developing his leadership skills, driving home life lessons like the importance of recognizing people's talents, and making sure each team member knows what to do and why.
As an adult, Ganeshasundaram has carried those lessons into his railroad career as an SMTO.
His wife's father, a yard controller, recommended he join the industry; and in 2004, Ganeshasundaram became a Union Pacific craft professional in the Dallas-Fort Worth area, gaining certifications as a conductor and locomotive engineer.
Since 2015, Ganeshasundaram has held several Transportation roles, including: manager-Operating Technology, manager-Operating Practices, manager-Road Operations and manager-Terminal Operations.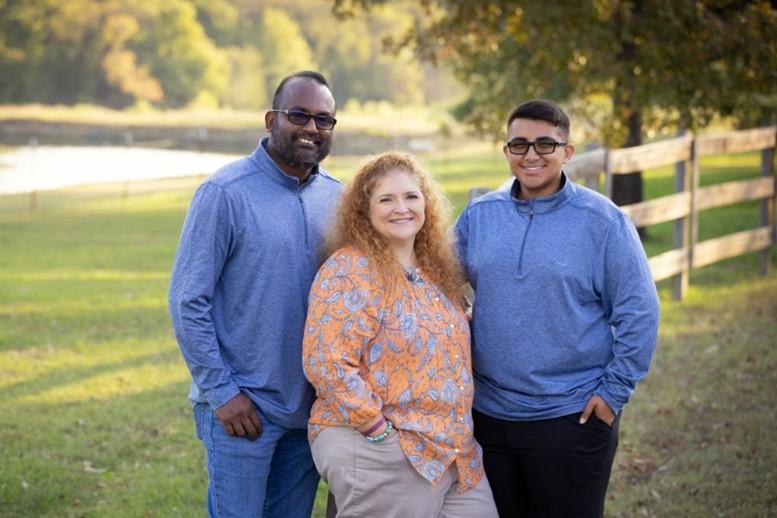 This summer, Ganeshasundaram took on a new challenge as an SMTO in Hermiston, Oregon, part of the Pacific Northwest Service Unit. On a day-to-day basis, he helps manage operations and encourage workplace safety while working to achieve service unit goals.
"I'm enjoying my new job, as it comes with more responsibility and a bigger territory," Ganeshasundaram said. "I like the community feel in Hermiston, and I'm eager to explore the area."
His son Nathan, 18, attends the University of Oklahoma in Norman, Oklahoma.
Subscribe to
Inside Track