A strong working relationship led one of Union Pacific's Redding, California, customers to recently invest in its rail operations, installing two new tracks to grow its cement business with Union Pacific and boost the local economy.
Subscribe to
Inside Track
"Dependable rail service is a boon for the business," said Shawn Woolery, shipping supervisor, CalPortland, and 20-year employee at the Redding site. "My company's decision to install two more tracks has already added capacity to handle 50 additional rail cars. With this and other capital investments, it shows CalPortland's commitment to the local area and economy. The new rail improvements will enable us to handle over 800,000 tons of cement, coal and key raw materials annually. This is a huge plus for the local economy based on the consistent and reliable service we've been getting from the local Union Pacific team."
In business for 65 years, the CalPortland Redding operation, previously owned by Lehigh Cement Co., employs more than 100 people and is one of the Northern California economy's mainstays.
Union Pacific team members regularly providing local service are Ralph Chase, locomotive engineer; Kevin Koschnick, brakeperson; and Justin Laird, conductor.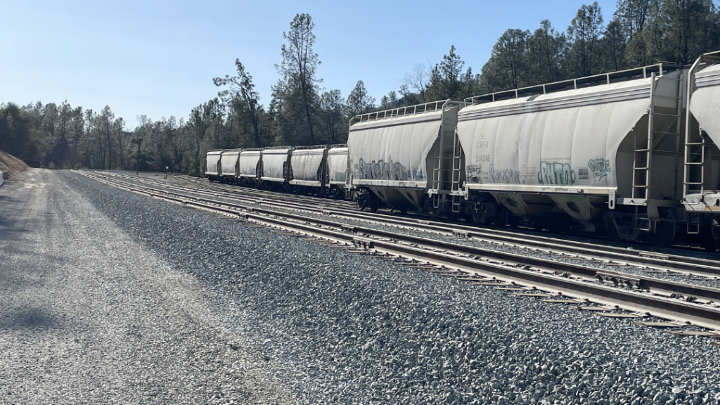 "Working with Union Pacific's craft professionals is a great experience," Woolery said. "They're the best, going well above and beyond. They set us up with whatever we need, and we have a fantastic working relationship."
For example, Laird provided input to Woolery, helping him work through yard expansion details from initial planning to final inspection.
"If anything is going on, we'll converse about it; they're great to work with," Woolery said.
This train crew, each with 24 years of rail experience, works weekdays serving customers in various industries, ranging from forest and cement products to a fiberglass plant and natural gas facilities.
"Ralph, Kevin and Justin take pride in their job," said Nicco Carbone, manager-Train Operations. "Our team members take customer service seriously. They go above and beyond to help however they can."