And the Journey Begins with Juneteenth …
Subscribe to
Inside Track
Have you heard about the new locomotive in town?
Union Pacific's "We Are ONE" Employee Resource Group (ERG) Commemorative Locomotive is ready to hit the tracks for some summer fun, celebrating inclusion along the way. UP No. 1979 is named after the year UP's first ERG, the Black Employee Network (BEN), was established.
The locomotive will travel through the system on its way to the ONE ERG Conference in Omaha Sept. 1-2. The grand unveiling will be held in Houston in honor of Juneteenth, the holiday marking the end of slavery in the U.S. Houston is less than an hour from Galveston, Texas, where Juneteenth originated, and Texas was the first state to make Juneteenth an official holiday.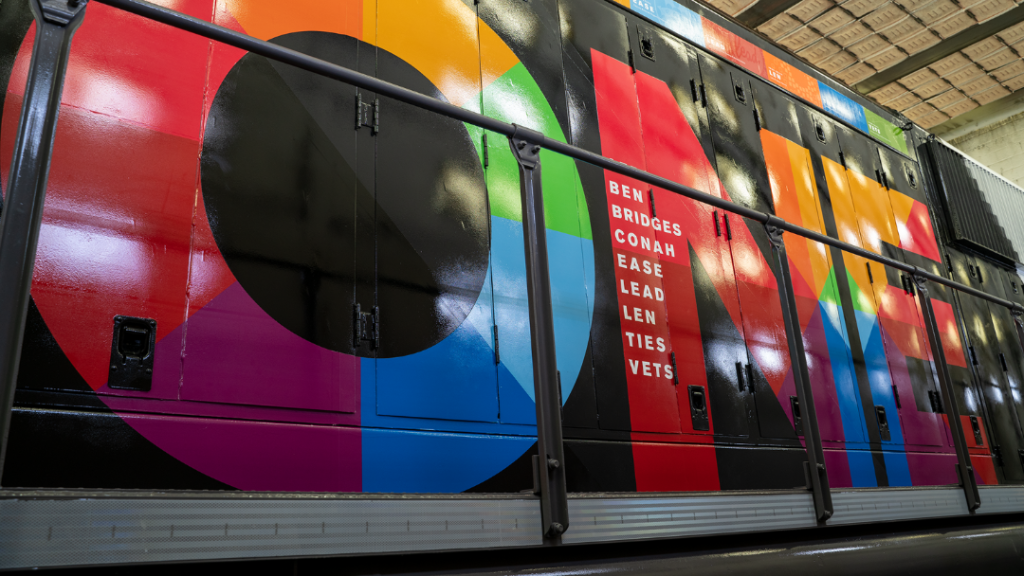 "Juneteenth is a day of reflection to appreciate, acknowledge and honor the experience of others that came before us," said Amy Bang, senior manager-Diversity and Inclusion, Workforce Resources. "Owning our past is a reminder that our work to reach equity is not done. We should use the holiday as an opportunity to come together, celebrating our shared humanity and community."
In Houston, BEN's field chapter – in collaboration with local UP leadership – will celebrate and create togetherness for all employees during the unveiling. Never in our history have we dedicated a locomotive to specifically touch ERG field locations, celebrating this special locomotive on Juneteenth with all employees only adds to the spirit that we are one.
In Omaha, stop by the Malcom X Memorial Foundation on 3448 Evans St. for the inaugural Juneteenth Omaha Freedom Festival, in which Union Pacific is the presenting sponsor. The event is focused on celebrating the holiday in a fun, family and educational environment. You will find live music, games and activities for kids, and a health zone that includes a mobile vaccination station.
Employees at the Jenks Locomotive Shop in North Little Rock, Arkansas, dedicated time and effort to prepare, paint and decal the commemorative locomotive, designed by Corporate Communications and voted on by the ERGs.