Building America Report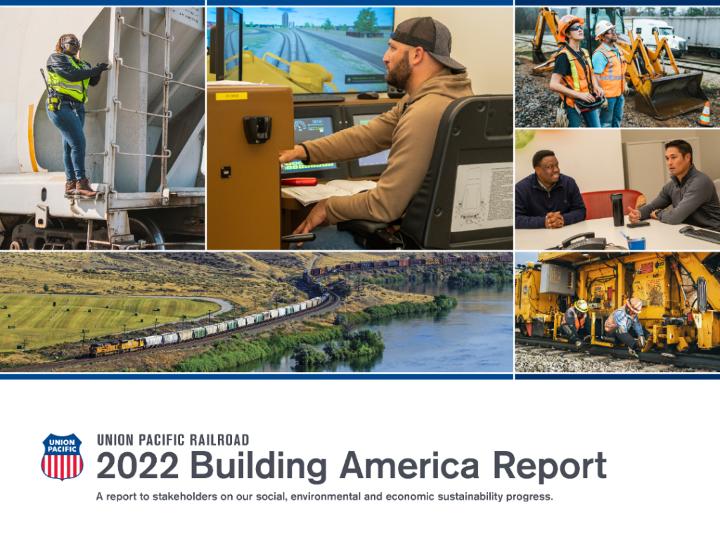 Union Pacific's vision of Building America means we connect the nation's businesses and communities to each other and the world by providing safe, reliable and efficient supply chain solutions that support sustainable economic growth. In doing so, we strive to serve our customers, enhance shareholder value, invest in our communities and provide promising careers, while operating in an ethical manner.
The Building America Report provides a top-level look at our progress achieving the goals surrounding our Sustainability approach: Building a Sustainable Future 2030. It provides detailed progress in the five areas of concentration related to environmental, social, and governance issues: Building Responsible Foundations, Investing in Our Workforce, Driving Sustainable Solutions, Championing Environmental Stewardship and Strengthening Our Communities.
We used the Global Reporting Initiative's global sustainability reporting standards as a framework to report our most material social responsibility issues. This publication focuses on initiatives and accomplishments from the 2022 calendar year and includes 2022 data, unless otherwise noted.