Building America Report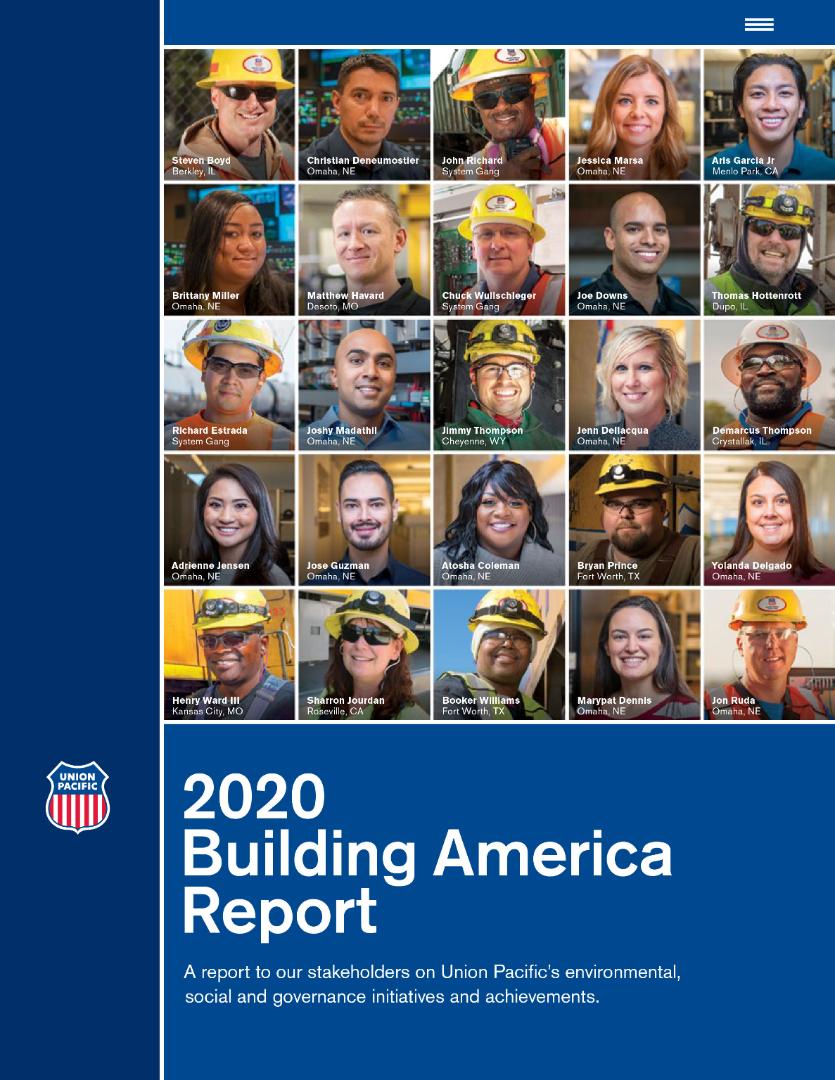 Union Pacific's vision of Building America means we connect the nation's businesses and communities to each other and the world by providing safe, reliable and efficient supply chain solutions that support sustainable economic growth. In doing so, we strive to serve our customers, enhance shareholder value, invest in our communities and provide promising careers, while operating in an ethical manner.
This report details progress in key areas supporting our environmental, social, and governance pillars: delivering an excellent customer experience, operating safely, strengthening communities, engaging employees and protecting the environment. We also summarize our 2020 financial performance.
We used the Global Reporting Initiative's global sustainability reporting standards as a framework to report our most material social responsibility issues. This publication focuses on initiatives and accomplishments from the 2020 calendar year and includes 2020 data, unless otherwise noted.