Our
Economic Impact
Union Pacific exists to build America. Our positive economic impact is more than just a by-product of our business, it's central to our vision and purpose.
Our railroad connects communities and resources, generating opportunity and supporting growth in the 23 states where we operate and across the country. We create economic value not only through returns generated for shareholders, but also employment for roughly 42,000 employees, the business we give suppliers, and every business opportunity, commercial relationship and innovative idea our network makes possible.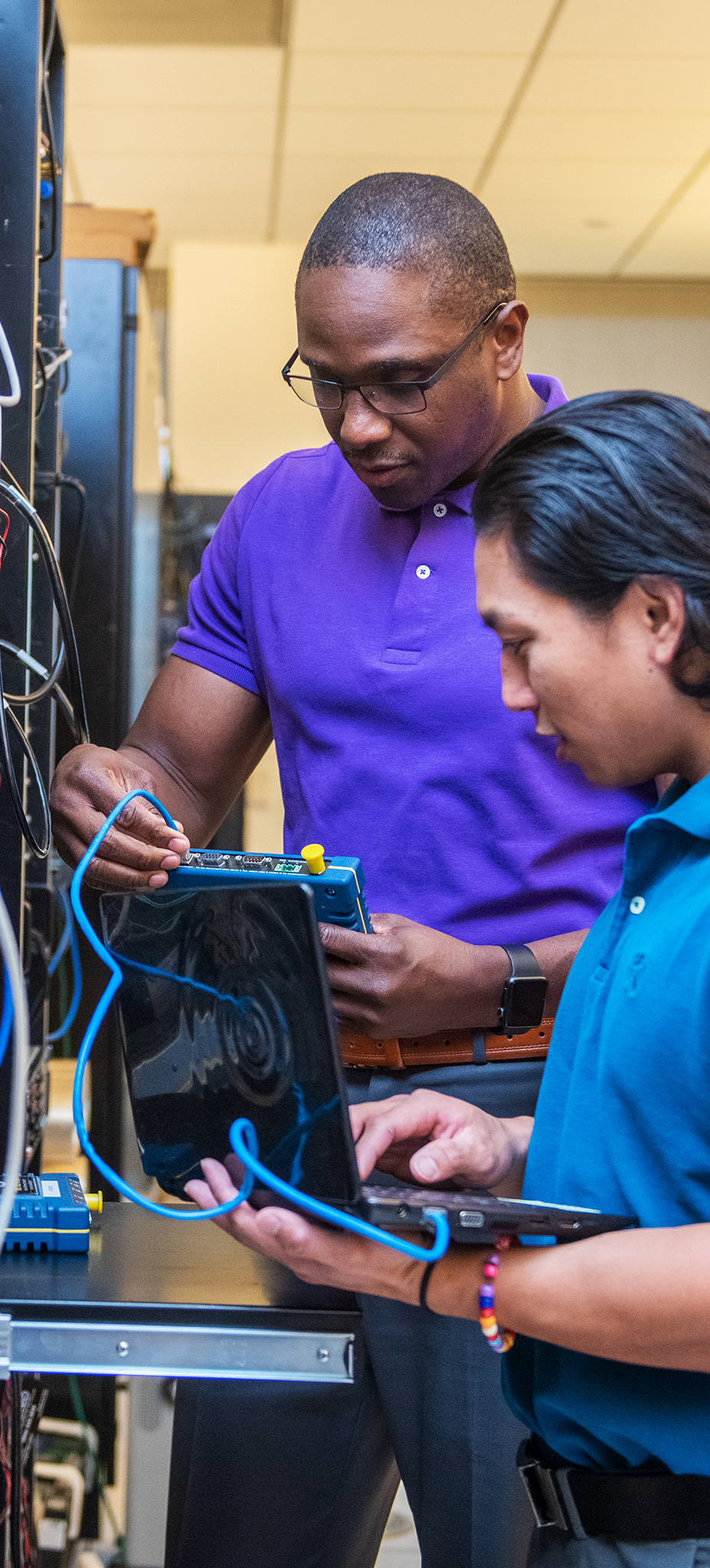 Investing in Infrastructure
Union Pacific's capital investments create economic opportunity through employment and supply chain activity. They also represent investments in building a sustainable rail network that can support economic growth for generations to come. Union Pacific's 2018 capital program totaled $3.2 billion.
From clothing to electronics, cars and agricultural products, if a product is moving by rail, there is a good chance it will visit Chicago – the nation's largest rail hub – along the way. On average, about 500 freight trains and 800 passenger trains pass through the region each day. Movement to and from Chicago is forecasted to more than double by 2045. The growth is occurring as businesses look for ways to provide goods affordably and quickly, while taking advantage of technological advancements.
Union Pacific is a key member of CREATE, a partnership between the U.S. Department of Transportation, State of Illinois, Cook County, City of Chicago, Metra, Amtrak and the nation's other Class I freight railroads that operate or interchange in the Chicago region. Working together, the group coordinates traffic challenges and is overseeing 70 projects designed to create rail network efficiencies. For example, new roadway overpasses or underpasses at locations where pedestrian, auto and bicycle traffic currently cross railroad tracks at street level will enhance public safety and decrease the time the public waits for passing trains. Other projects include new overpasses or underpasses to separate passenger and freight rail traffic, and improving service for rail commuters while reducing overall congestion. This ultimately boosts regional and national economic competitiveness.
The more we invest in building a safe and efficient railroad today, the more opportunities our infrastructure can support communities going forward. These efforts combined with our Unified Plan 2020 initiative provide customers the opportunity to grow, boosting the local, regional and national economy. The chart on this page shows the capital investments Union Pacific made in 2018.
Infrastructure Replacement
Our largest form of capital investment strengthens our rail network through track, signal and bridge replacement projects.
Locomotives And Equipment
New and upgraded locomotives, rail cars and equipment investments meet customer needs, enhance safety and reduce our environmental impact.
Capacity And Commercial Facilities
New commercial facilities and network expansions increase capacity to support economic growth and opportunities to serve new locations.
Positive Train Control (PTC)
This advanced system of technologies is designed to automatically stop a train before certain accidents occur, such as train-to-train collisions and incidents caused by excessive speed or unauthorized movements.
Innovation
From apps managing train systems to enhanced track inspection systems, we continually invest in new technologies enhancing safety, efficiency and service.
1 Source: Chicago Region Environmental and Transportation Efficiency Program
59%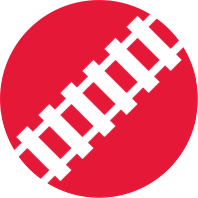 $1,875 M
Infrastructure Replacement
13%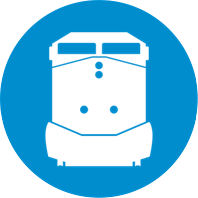 $434 M
Locomotives & Equipment
16%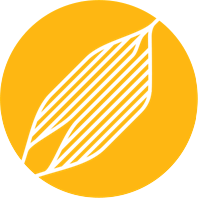 $514 M
Capacity & Commercial Facilities
5%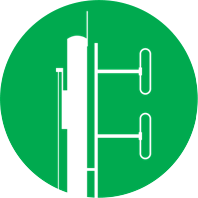 $158 M
Positive Train Control (PTC)
7%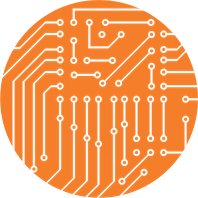 $222 M
Technology and Other
Creating Local Economic Opportunity
Union Pacific owns and operates more than 32,000 track miles in 23 states across the western two-thirds of the United States. We create economic opportunities for local communities through direct employment with Union Pacific, as well as prosperity created by local employee spending. Our capital investments create additional jobs and business opportunities through our supply chain. The following chart shows Union Pacific's economic impact in the 23 states where we operate. In the following pages, we explore other local economic opportunities Union Pacific supports.
State
Employees
Payroll*
Route Miles
Capital
Investment*
In State
Purchases*
Community Ties
Giving Program
Arizona
1,118
102.4
691
41.1
25.7
132,400
Arkansas
2,628
240.4
1,323
142.1
40.5
353,200
California
4,357
434.8
3,303
252.8
196.8
1,695,600
Colorado
901
94.8
1,505
46.5
165.4
411,400
Idaho
811
79.1
848
46.5
8.9
185,000
Illinois
3,958
363.3
2,310
168.8
1,543.5
682,900
Iowa
1,509
137.2
1,441
76.1
61.2
644,100
Kansas
1,204
128
2,199
113
218.7
215,500
Louisiana
1,178
122
1,143
115.5
50.6
261,800
Minnesota
442
42.6
645
12.4
103.6
99,900
Missouri
2,269
207.8
1,541
41.9
252
322,800
Montana
14
1.4
125
2.5
4.4
28,000
Nebraska
7,975
1,143.1
1,066
215
156.9
5,699,700
Nevada
509
42.5
1,193
77.5
11
167,800
New Mexico
503
48.8
618
43.3
2.1
131,100
Oklahoma
347
37.5
1,225
49.7
117.9
133,500
Oregon
1,506
139.8
1,073
83.7
162.3
809,400
Other
167
34.6
28
683.1
1,464.1
5,579,700
Tennessee
48
3.6
17
0.3
87.4
52,000
Texas
7,475
652.6
6,298
776.9
2,194.8
1,597,200
Utah
1,284
124.1
1,268
58.7
110.5
809,400
Washington
305
26.9
541
43.9
155.8
193,500
Wisconsin
401
45.1
930
16.1
228.1
108,100
Wyoming
1,058
82.5
875
97.0
50.8
175,6400
Total
41,967
4,335
32,236
3,204.4
7,413
20,136,900
*In Millions
Dallas To Dock Provides Growth Solution
As international demand increases for plastic products, rapid production and export growth can cause intermittent congestion and capacity constraints at popular port locations. To help shippers and receivers reach world markets and meet demand, Union Pacific launched its Dallas to Dock service. It's designed to reduce transportation costs, while improving transit time to Asia by an average of 19 percent.
Plastic pellets travel in hopper cars from the Gulf region to Dallas, where they are packaged and transferred into intermodal containers and trucked less than 2 miles to Union Pacific's Dallas Intermodal Terminal. From there, containers travel to ocean ports with available capacity via our premium intermodal service, which provides expedited delivery to ports for world markets in countries, including Asia and South America.
In October, packaging industry leader Katoen Natie opened a new packaging facility outside Dallas, Texas, to support Dallas to Dock service. The new facility was built in an established industrial park with room for future growth. Its location is ideal for a variety of businesses and is a great example of freight rail utilization, providing growth opportunities and overall economic development for the region.
St. Joseph Port Reopens for Business
Union Pacific is working with the St. Joseph Regional Port Authority in St. Joseph, Missouri, to grow local commerce along the Missouri River. Its prime location is within 500 miles of 43 percent of the U.S. population and 44 percent of the nation's manufacturing establishments. Although the port was never closed, it's been six years since rail was an option. Union Pacific made track repairs, reopening the spur, and we're working with port authorities and local businesses to demonstrate how they can take advantage of the new service offering. In mid-November, the port accepted its first rail car shipment, and interest continues growing in the bioenergy, steel and industrial products industries.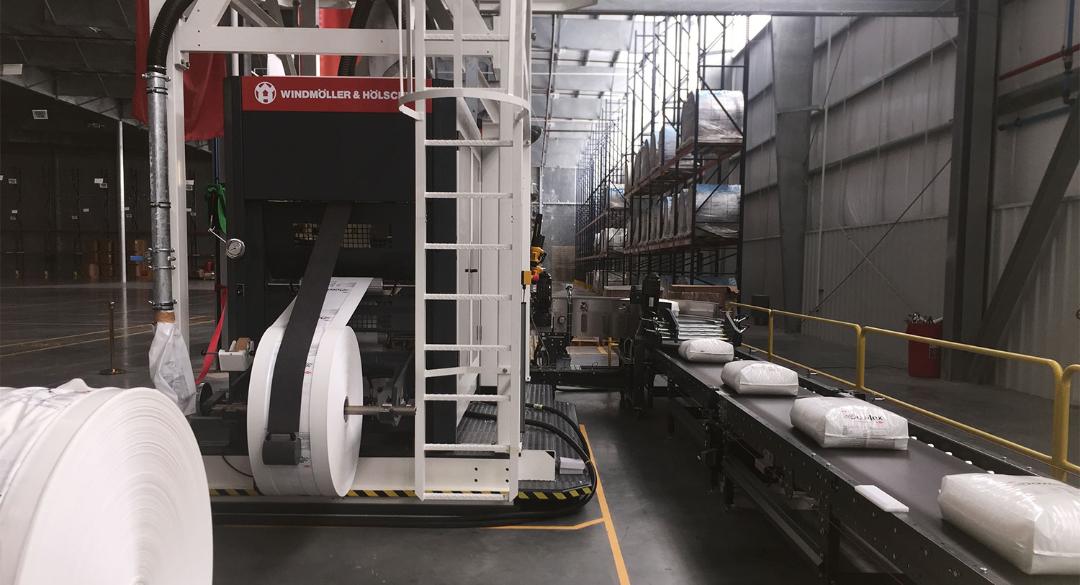 Plastic resin pellets are packaged inside the new Katoen Natie warehouse and loaded onto Union Pacifc intermodal cars for distribution.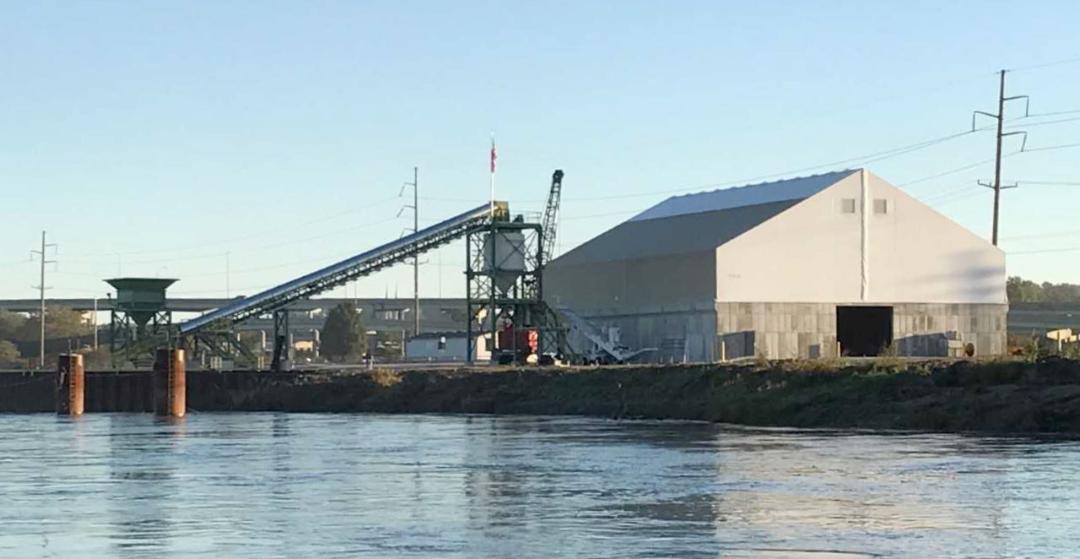 Located along the Missouri River, the St. Joseph Regional Port Authority is equipped with a Union Pacifc rail spur, dock, storage yard and truck scale.
Enabling Innovation and Sustainability
The rail infrastructure Union Pacific maintains and operates enables innovation. By helping businesses source new types of raw material and forming new partnerships, our network supports the transition toward a more sustainable economy.
Timber Returns To The Rails
The first rail car loaded with timber was shipped out of the San Luis Valley, in south-central Colorado, to the Denver market. The pilot was the culmination of years of work and a U.S. Forest Service grant, which funded creation of the Forest Management and Marketing LTD Cooperative. The co-op engages multiple stakeholders, including U.S. and international buyers, Union Pacific and Wood Source Fuels.
This unique public-private partnership is still in its infancy, but it hopes to fulfill two key objectives: reducing wildfire fuels that could lead to devastating community destruction and improving overall forest health by controlling disease and insect infestation. Union Pacific then hauls the biomass to processors and producers, fulfilling growing market demand.
A Fresh Look At Inspecting Cross-Border Imports
Roughly 11 percent of Union Pacific's total 2018 carloads crossed the U.S.-Mexico border. Those coming in at our Clark's Park facility in Eagle Pass, Texas, now pass through a new U.S. Customs inspection building. A new mechanical repair shop and four tracks were also added to support current business and improve inspection processes, while allowing for future growth opportunities.
Part of the inspection process requires the intermodal container and commodities inside to be checked. For fresh produce, it's critical the cold chain, or temperature inside the trailer, is maintained. Union Pacific developed a Mobile Cold Inspection Point (MCIP). The 53-foot intermodal trailer, matching the dimensions of those carrying produce, allows Customs and Border Protection agents to protect the cold chain while quickly and safely inspecting the equipment at ground level. The MCIP was successful during its two pilot tests.

A rail car filled with timber from three national forests and two state land trusts is loaded and ready for departure.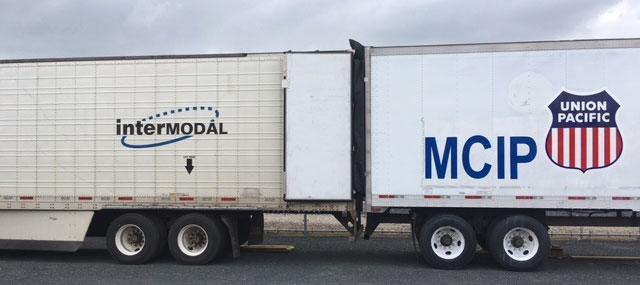 Union Pacific's Mobile Cold Inspection Point allows Customs and Border Protection agents to efficiently inspect equipment.
Generating Opportunity through our Supply Chain
Each year, Union Pacific spends billions of dollars across our network of more than 70,000 suppliers. Our supply chain includes businesses in every one of the 23 states in which we operate, and this spending represents a significant portion of the economic impact our business generates.
Union Pacific was the first U.S. railroad to establish a supplier diversity program in 1982. Suppliers support our operations with fuel, engineering services, construction materials and much more. Union Pacific purchased about $357 million in goods and services from more than 541 diverse suppliers in 45 states. Our spending with diverse suppliers grew an average of 2 percent annually from 2009 to 2018. Approximately 68 percent of our strategic suppliers reported purchasing goods and services from diverse suppliers, demonstrating their support for our diversity initiative.
Safety, Communication Behind The Wheel Of Supplier's Success
When another company lost its contract to load and unload vehicles at Union Pacific auto facilities, CPR Transit CEO and owner Paula Fagan saw an opportunity, and she grabbed it. She presented a business plan to provide the same service at ramp facilities in West Chicago and Centerville, Illinois, saving more than 40 jobs, which would have been lost when the previous company went out of business.
The Bolingbrook, Illinois-based company is co-owned by Fagan and her husband Robert Holmes, who has extensive industry expertise. Both oversee daily functions at each ramp facility, working closely with Union Pacific to ensure new cars, trucks and SUVs that are being loaded and unloaded maintain factory conditions. Like Union Pacific, CPR Transit believes safety and clear communication are critically important. Constant radio communication among employees, hand signals, spotters and technology are used to make operations successful.
What's Ahead
We anticipate spending roughly $3.2 billion in capital investments in 2019. About 70 percent of our planned investment will be replacement spending to harden our infrastructure, replace older assets and improve the safety and resiliency of the network. We will continue modernizing our existing locomotive fleet and invest in capacity projects on our network where constraints and productivity opportunities exist. We are also planning expansions at intermodal ramps and other commercial facilities to accommodate expected growth.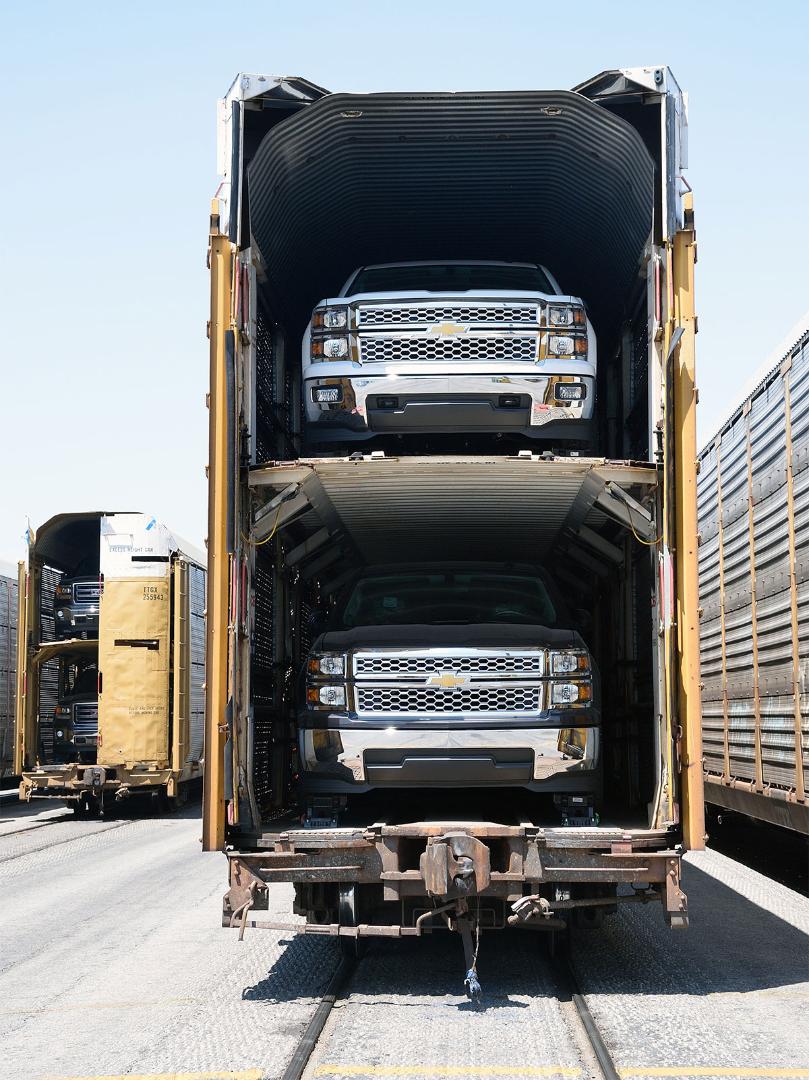 Vehicles wait to be unloaded at a Union Pacific auto facility.