"We Are One" Report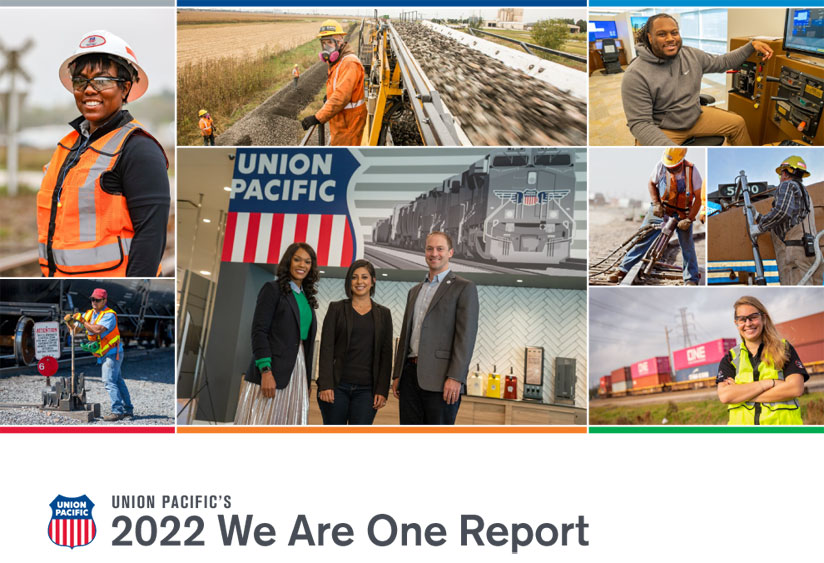 For 160 years, Union Pacific's people have moved the essential goods fueling our nation's economy. Our armour yellow locomotives might attract the attention, but the true heroes are inside the cab, dispatching the trains, repairing the track and equipment, and building customer relationships and innovative tech solutions.
Our goal is to help these team members develop skill sets enabling them to grow and develop in new positions across the company and become experts in their roles. We know that to do that, we must be committed to fostering a diverse and inclusive environment that reflects the diverse markets and communities we serve. This commitment is formalized within our 2030 Building a Sustainable Future strategy, a comprehensive approach to Environmental, Social and Governance issues – one of its key tenants is Investing in Our Workforce.
Learn more in our "We Are One" report.