"We Are One" Human Capital Report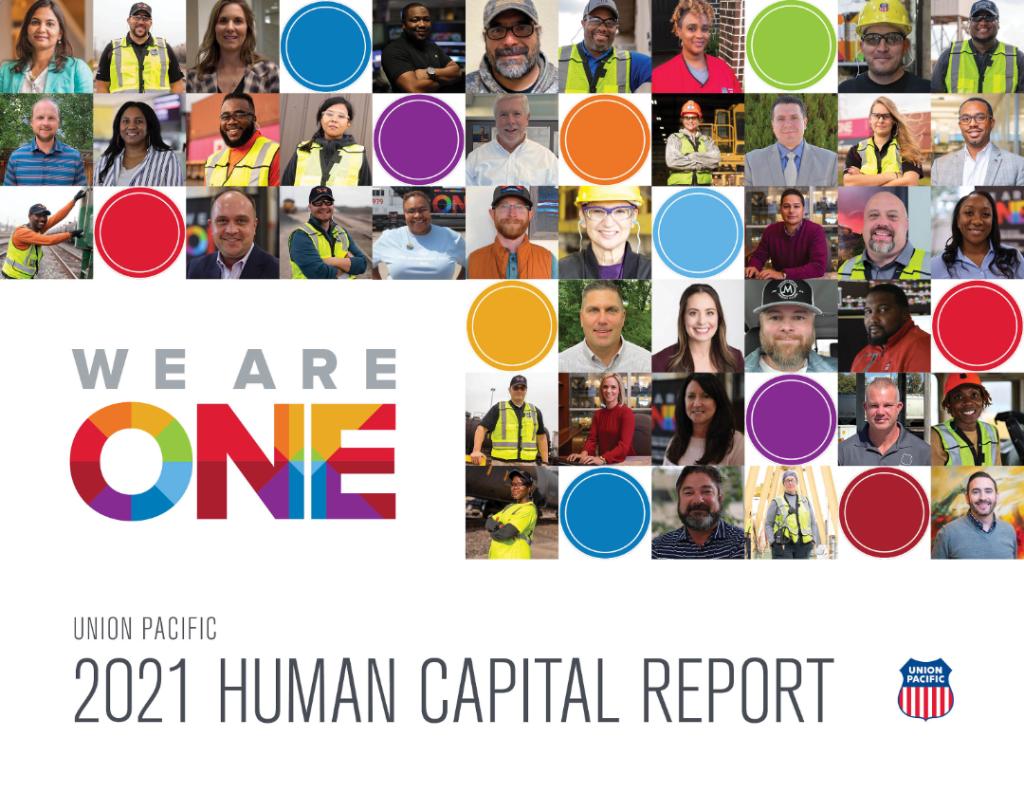 Union Pacific's efforts to deliver a world-class employee experience are part of our comprehensive ESG initiative called Building a Sustainable Future 2030. To reach our companywide goals, Union Pacific's Human Capital Strategy aligns with the railroad's overall corporate strategy: Serve, Grow, Win – Together.
Learn more about our team, human capital goals, corporate strategy, and policies and programs in "We Are One," the railroad's first Human Capital Report.