Industrial Energy Transportation
Delivering Your Power Source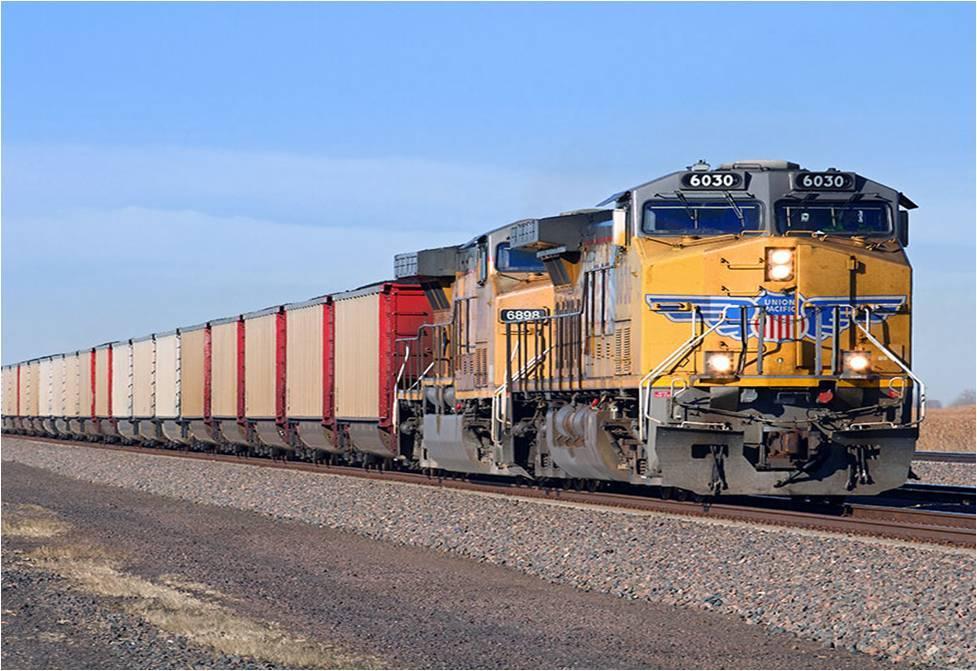 What is Industrial Energy?
Industrial Energy customers produce and consume electricity or steam to power onsite production. The same commodity that produces energy can also be used as a carbon source for some industrial uses, such as aluminum and steel.

Who is an Industrial Energy Customer?
Any consumer who burns coal, petroleum coke or biomass for energy or as an additive in a production process.

Why Union Pacific?
Faster, consistent transit times increase delivery reliability and confidence
Multiple routing alternatives with built in redundancy and recoverability increase our customers' fuel security
Excellent communication between Union Pacific, our customers, and our connecting rail carriers, allows Union Pacific to provide seamless service
Capital investments made across the Union Pacific network support our commitment to superior service
Better fuel efficiency than trucks; transporting by rail consumes four times less fuel than moving the same shipment on the highway
World class energy conservation techniques; shipping with Union Pacific benefits the environment Innovative approaches to enhance the safety and security of our employees, communities and customers
Coal Mines Served
Union Pacific moves millions of tons of coal annually to industrial markets from mines in Wyoming, Colorado, Utah and Illinois Basins; we also deliver energy products that originate on connecting railroads
Union Pacific's access to multiple coal basins provide a variety of coal types and specifications
Coke Refineries Served
Union Pacific serves many refineries with cokers, providing multiple sourcing options to consumers
Union Pacific also serves a Petroleum Coke Calciner in Enid, Oklahoma
Get Started!
To learn more about shipping energy products by rail, answer a few questions and we'll connect you with an expert. Or, download the brochure to learn more: