Rocky Mountain Rail Park
Bennett, Colorado - Adams County
Rocky Mountain Rail Park is ideally situated adjacent to Union Pacific Railroad with a future Industrial Lead for intensive dry and wet bulk materials handling and logistics. It offers ready highway access, heavy industrial zoning and convenient utility connections for a wide range of layout options and potential user requirements.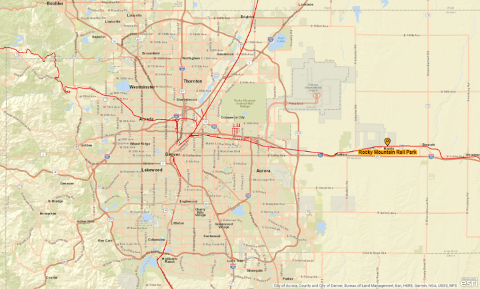 View Larger
Site Summary
Convenient access to major cross-country trucking routes I-25 and I-70.
Denver International Airport is within 20 miles; adjacent to Colorado Air & Space Port.
Parcels divisible from 5 to 200 acres and zoned for heavy industrial development.
Nearby connections to natural gas and electrical utilities.
Water and sewer utilities provided on site.
State tax incentives available.
Rail Highlights
New industrial lead track under development, connecting to Union Pacific Railroad, reducing build out cost for new industries.
Suitable for unit train operations and manifest service.
Significant opportunities for rail-to-truck transloading.
Approved Union Pacific Railroad 100% Construction Design for new rail service.
Executed Industry Track Agreement (ITA).
Get Started
Alisha Elgan
Regional Manager
Union Pacific
719-424-0457
Send email