Explore Your Shale Options
Whether you are brand new to rail, already have access to rail or are looking to build or expand a facility, Union Pacific offers you a customized shipping solution from origin to destination, no matter where the shipment needs to go.
New to rail? No problem.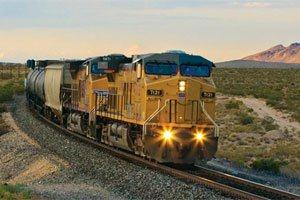 If you've never shipped by rail before, Union Pacific makes it easy to establish rail service. Our team will work with you to develop a shipment solution through a combination of truck and rail. We will coordinate moving your shipment by truck to a nearby transload facility for transfer to rail.
Union Pacific offers several options for getting the most out of your shipping, including transporting shipments to and from non rail-served points, shipment management, tracking and flexible billing options.
Already rail-served? We can help you expand your reach.
Build or Expand a Rail Facility
Our experts provide guidance, support and rail project management for building or expanding a rail-served facility; or establishing rail service on Union Pacific or privately-owned track.
Access to More Markets and Strategic Locations
Our extensive rail network can link you to the key origins and destinations important to your business, including the majority of shales in North America, such as Eagle Ford, Permian, Niobrara and Bakken.
Contact Us
Let us develop a customized shipping solution that best fits the needs of your business. Contact us today.