Shale Market Solutions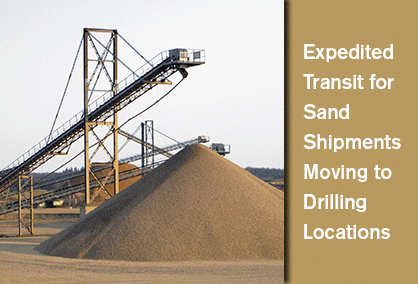 As energy companies continue to increase drilling at shale formations across North America, Union Pacific provides reliable, cost-competitive, customized transportation solutions to help fulfill all phases of the shale energy process from extraction at the shales to final delivery to refineries and terminals.
Whether you are shipping inbound materials to the drilling site, such as frac sand, pipe cement and construction aggregate, or the extracted crude oil and condensate, our team of logistics experts will ensure your product reaches destination on-time, every time.
Our extensive rail network is well positioned to run through the heart of many major shales, including Eagle Ford, Permian, Niobrara and the Mississippian. We also reach several other major shales across North America, such as the Bakken Shale and Canadian Oil Sands.
Union Pacific is dedicated to providing you with superior service and customized shipping solutions to ensure your product is delivered in the safest, most efficient manner.
Learn more about our Inbound and Outbound Shipping Solutions.