Founded July 1, 1862, when President Lincoln signed the Pacific Railway Act, Union Pacific has been building America for more than 160 years. Starting with the construction of the first transcontinental railroad, surviving the country's multiple economic crises, supporting America's military men and women through conflicts and forging forward to overcome hurricanes, floods and droughts, Union Pacific remains a trusted mainstay on America's landscape.
Trace the progress of Union Pacific and Central Pacific railroads as they raced to complete the transcontinental railroad and discover the communities they created along the way.
Explore the Great Race website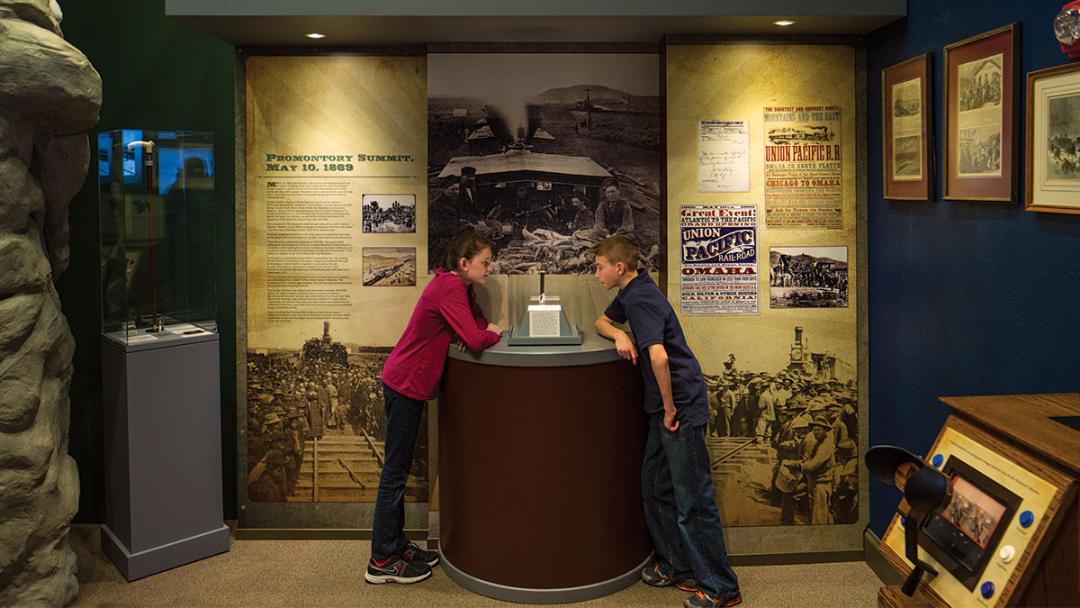 The Union Pacific Railroad Museum
Located in downtown Council Bluffs, Iowa, the historic building contains more than 150 years worth of unique railroad artifacts, precious photos and exciting interactive displays.
Take a look