Safely Hauling Hazmat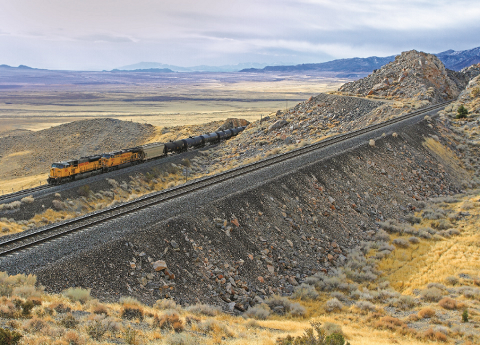 Union Pacific helps America thrive by providing safe and efficient transportation of products that power the country's homes and businesses. Some of these essential products supporting Americans' daily lives are classified as hazardous materials, including:
Crude oil, ethanol and petroleum, which provide energy for vehicles, industries and homes.
Chemicals used to purify drinking water or make household cleaning products.
Miscellaneous products such as batteries, solvents and paint.
Safety is always the primary focus for every product Union Pacific hauls. We have the same goal as everyone else, and it's in the best interest of our customers, shareholders and the communities where our employees and their families live, work and play to operate as safely as possible.