Working to Modernize NAFTA, Not Withdrawing From It, Will Benefit US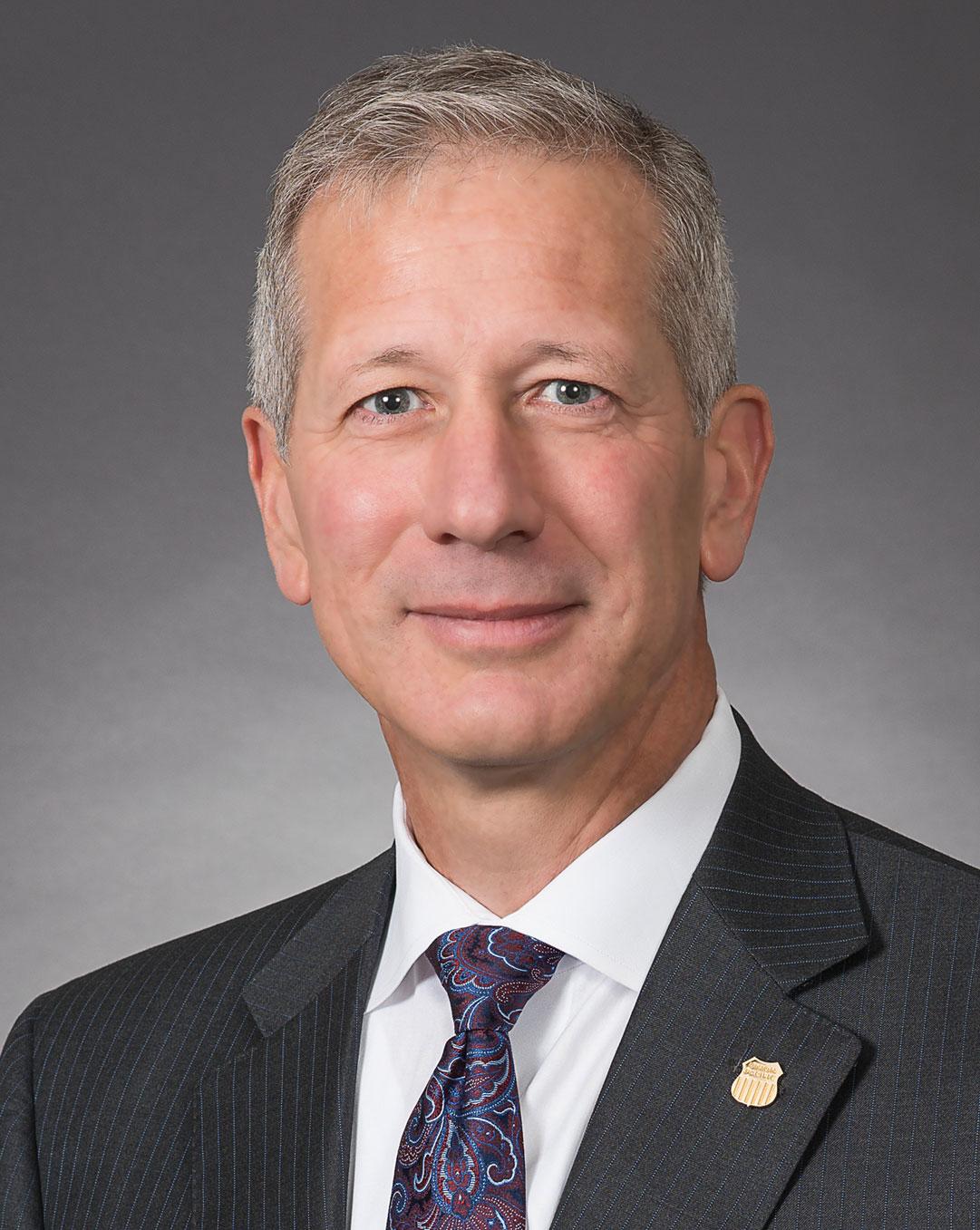 Lance M. Fritz
by Lance M. Fritz
Chairman, President and Chief Executive Officer, Union Pacific Corporation
America's political leaders in Washington are debating a range of ideas to create jobs and boost economic growth, from cutting taxes to increasing infrastructure spending. One idea being debated deserves extra examination: renegotiating or even withdrawing from the North American Free Trade Agreement (NAFTA) as a way of helping American workers compete in the global economy.
In fact, pulling out of NAFTA may have the opposite effect. Not only could it damage the U.S. economy by raising prices for consumers, it also could hurt many of the 14 million American workers whose jobs depend on trade with Canada and Mexico, including those in states and communities that helped elect our nation's new leaders. [1] If our political leaders want to boost the economy, they should instead work to modernize NAFTA while keeping its basic features intact.
Let's acknowledge the costs of trade. By lowering trade barriers between the United States, Canada and Mexico, NAFTA has added to competition in the marketplace, which inevitably leads to some job dislocation. In some instances, government and business have failed to respond adequately to the impact these changes have had on workers, their families and communities.
However, as real as NAFTA's costs are, so too are its benefits. Five million U.S. jobs now depend on the increased trade ushered in by NAFTA. [2] Each year, NAFTA-related trade generates about 200,000 export-related jobs – jobs that pay about 15 percent to 20 percent better than the manufacturing jobs lost due to rising imports from Mexico, according to the International Trade Commission. [3]
At Union Pacific, which employs 44,000 Americans, I see what's at stake in NAFTA's survival every day in the stories of ordinary Americans: the Iowa farmer whose soybeans travel along our rail lines to a Mexican factory, where they are crushed and sent back across the border in the form of vegetable oil to be sold in U.S. groceries; the Ohio auto worker, who molds plastic into dashboards that are shipped to Mexico to be installed in a finished vehicle and sent back to the United States for sale in American showrooms; and the Texas factory worker, who turns crushed glass into beer bottles that are hauled to a brewery in Mexico and then sent back to be sold in U.S. restaurants and stores.
Over and over, this opportunity cycle repeats itself across America. It is this cycle that is in jeopardy if the United States hastily withdraws from or incorrectly reconfigures NAFTA.
The jobs at stake aren't just those in manufacturing. American farming communities also stand to lose. Mexico is America's third-largest agricultural market, importing $18 billion of U.S. agricultural products – trade that pumps income into farming communities across America. [4] When farm income falls here in Nebraska, it doesn't take long to notice. Fewer people go out to dinner or buy a new car, a barn or tractor. Sales collapse.
If scrapping NAFTA isn't the way to help American workers, what is?
One of the biggest challenges our society faces isn't necessarily unfair trade agreements, but rather how to provide meaningful work and decent wages for workers whose jobs are threatened by technological change. Of the 5.6 million manufacturing jobs the United States lost from 2000 to 2010, roughly 88 percent were due to productivity gains, according to a 2015 study by the Center for Business and Economic Research at Ball State University. [5]
Increased productivity explains why American factories produce twice as much today as they did in 1984 but with one-third fewer workers. [6] It also underscores why the public and private sectors must do more to train American workers to compete for the jobs of the future. A recent article in The Economist observed that America spends just 0.1 percent of its GDP – just one sixth of the rich-country average – on policies to retrain workers and help them find new jobs. [7] Surely we can do better as a society. One opportunity to do so: reforming Trade Adjustment Assistance – a 55-year-old federal program intended to provide job retraining to workers who lose their jobs due to economic change – to shift its focus from requiring the worker prove a link between job loss and trade to instead focusing on re-training with skills required for today's workforce landscape.
If our elected leaders in Washington want to bring NAFTA into the 21st century, they should work with our trading partners to strengthen its provisions on the environment and labor and update it to address e-commerce and cross-border data flows – things that didn't exist when NAFTA was written more than two decades ago. Experts in Mexico, Canada and the U.S. generally agree NAFTA needs modernization in these areas. [8]
The best step our government can take is to create a climate in which businesses have the confidence to invest and create jobs. Doing so will require more than addressing trade agreements; they also must modernize our antiquated tax code and reform the federal rulemaking process, so that agencies use the least-costly option in meeting Congress' intent.
President Abraham Lincoln founded Union Pacific 154 years ago to connect America east to west. Today, as our country's largest publicly traded freight railroad, we provide a means for American businesses to compete on a global scale. We welcome the opportunity to join Washington in helping U.S. workers adapt to today's global market realities while continuing to support America's economic growth and stability.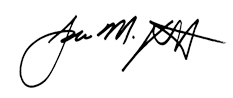 Lance M. Fritz
Chairman, President and Chief Executive Officer
Union Pacific Corporation
February 28, 2017