Train Conductor Raised On Union Pacific
Posted June 25, 2018 03:00 PM CDT
Share This!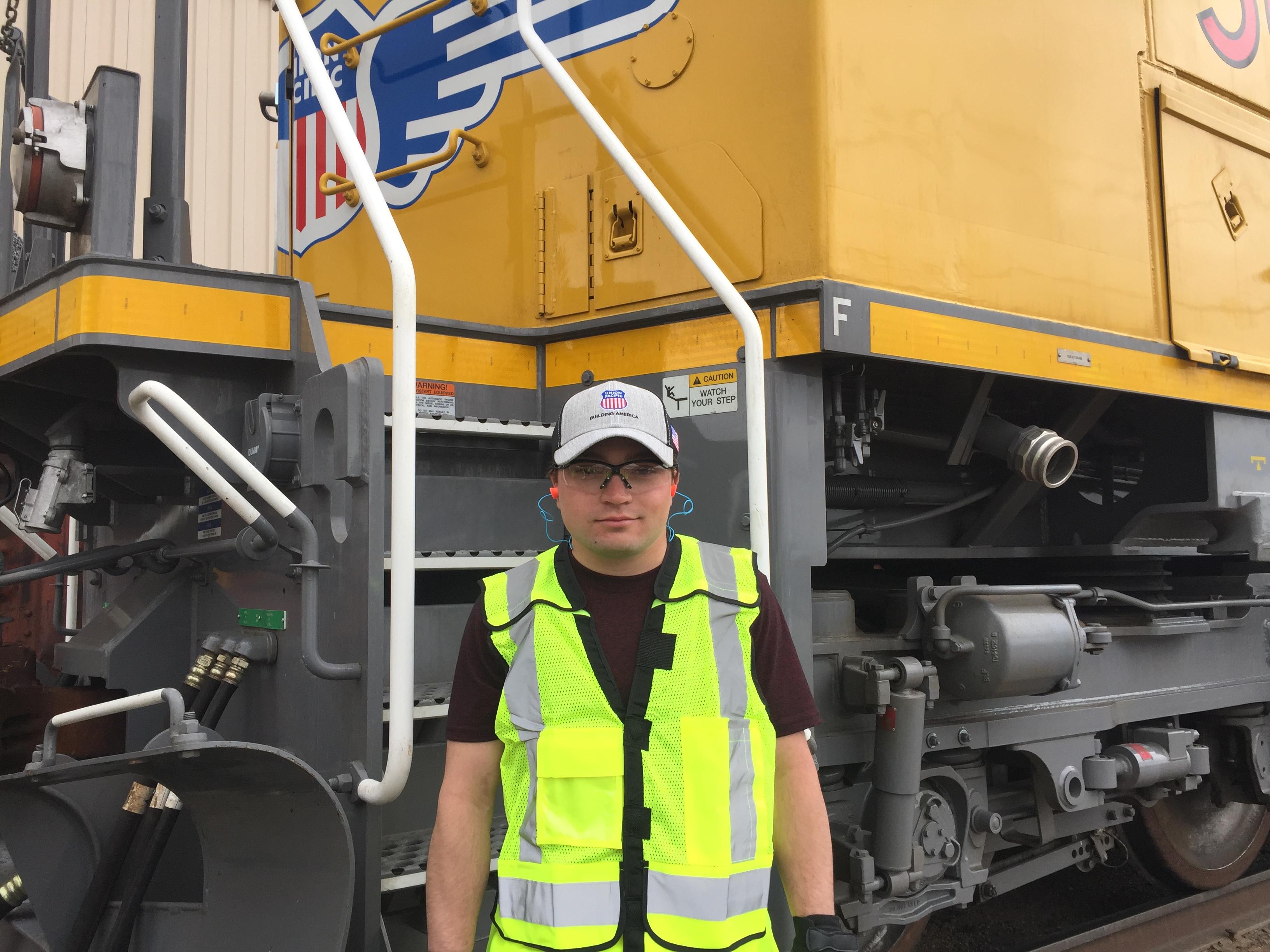 Briar Smith works as a conductor for Union Pacific, running locomotives from Cheyenne, Wyoming, to North Platte, Nebraska.
Train Conductor Briar Smith calls where he grew up in -- Smithton, Missouri -- a Union Pacific town.
"I heard a lot about the railroad, how good of a job it was, and how good of a company Union Pacific is," he said. "That's why I wanted to work for UP."
After graduating high school, Smith worked in factories and on power plants but wanted to pursue a railroad career. He was hired by Union Pacific in March 2017 and now is a conductor, running locomotives from Cheyenne to North Platte.

"You basically travel the countryside, enjoy the view and have fun doing it," Smith said.

After a job briefing, Smith's team gets ready to operate a locomotive. They make sure paperwork is correct, the cars are in line, and there are no bad orders -- cars that need repair. "When everything is good to go, we'll call the train dispatchers get the green light to leave."

While an engineer operates the train, Smith assists with instructions and troubleshooting, if necessary. "If there's an issue with the train – say a detector goes off – I walk the train and determine what's wrong," he said.

Smith said being a conductor is rewarding. "The insurance, the benefits, the pay -- everything about the job is good," he said.

Smith said the benefits and pay help him live comfortably in Cheyenne and also rent a place in North Platte.
"Being a conductor is a really good job," he said, "Someday, I may want to switch crafts, and it's good to know that Union Pacific is fully supportive of employees pursuing advancement opportunities."
Interested in a career like Smith's? We're hiring Train Crew across our system - some locations are even offering hiring incentives. Train Crew positions are entry-level and require no prior experience. Union Pacific provides all necessary training. Click here to apply today.
More Stories