Career Trajectory Draws Apprentice Diesel Electrician to Union Pacific
Posted April 12, 2017 09:35 AM CDT
Share This!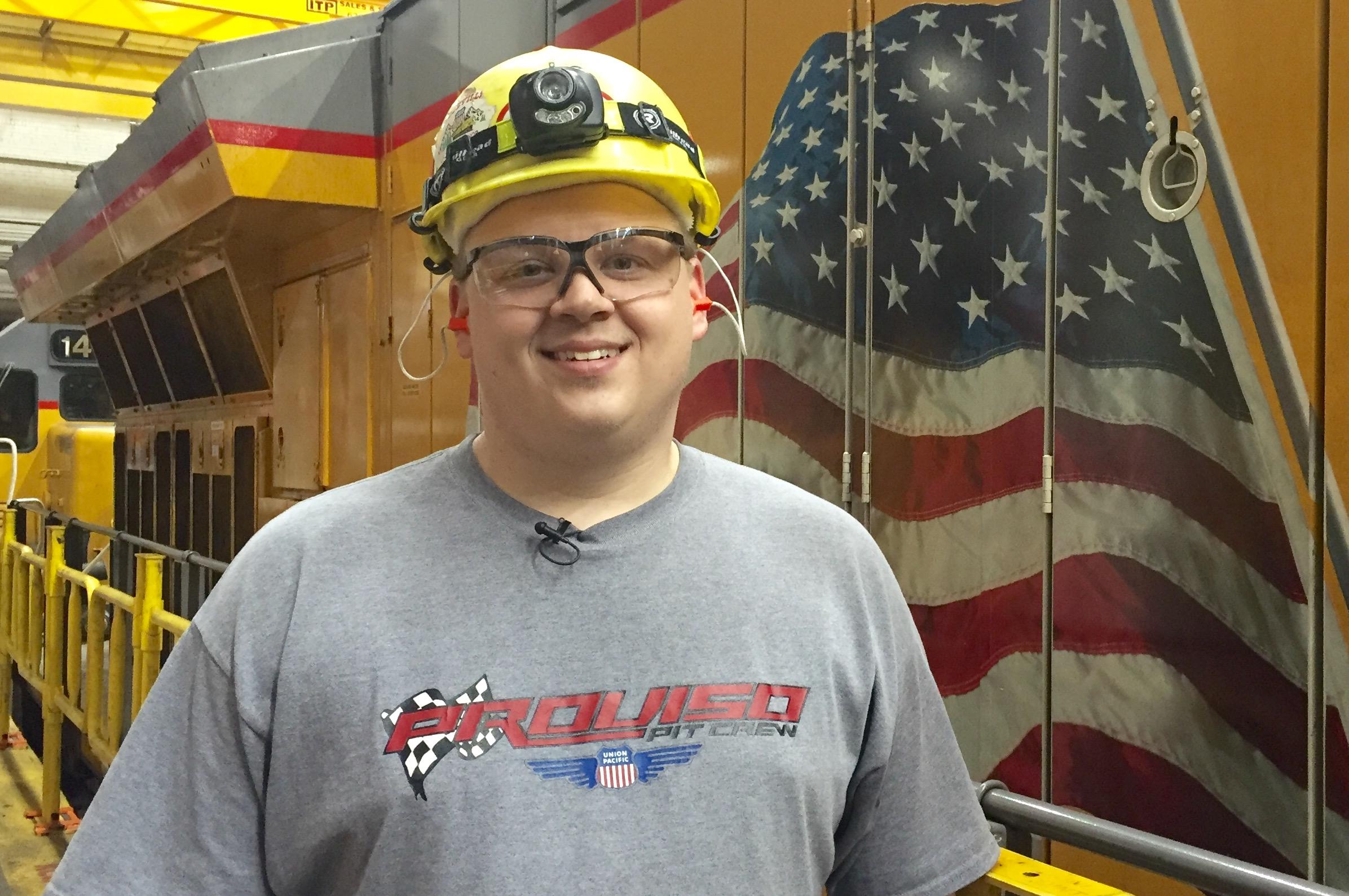 Apprentice Diesel Electrician Dave Fota began his career at Union Pacific six years ago as a mechanical service operator at Proviso Yard near Chicago. He will become a diesel electrician next year.
Six years ago, Dave Fota had a college degree in electromechanical technology and was working in the electrical field. What he didn't have was a defined career path with a clear trajectory.
"After looking at different industries, my childhood neighbor, who worked for the railroad, inspired me to look into Union Pacific," Fota said.
With vast mechanical work experience, including welding and fabricating, and facility electrical experience, Fota applied for an open position at Union Pacific's Proviso Yard near Chicago as a mechanical service operator (MSO).
"I applied more for the opportunity the company could provide than for the MSO position," he said.
As an MSO, Fota moved, cleaned and fueled locomotives. Next, he took a safety facilitator role for a year and a half. After that, Fota decided he wanted to learn more about locomotives as an apprentice diesel electrician – the role he holds today.
"Every day I work with a journeyman electrician," he said. "We do a variety of things, from working on heavy equipment to doing general inspections."
With one year left in his apprenticeship, Fota soon will become a diesel electrician. He's not sure what comes next, but says joining Union Pacific was the best way to advance his career.
"At Union Pacific, your career path is exponential," he said. "You can go anywhere you want to as long as you have the drive."
Fota's advice to anyone considering a position at Union Pacific: "Check it out."
"There's a lot of different career paths you can take. It doesn't matter if you're an electrician, machinist or an accountant, the opportunities are endless."
Interested in a career like Fota's? Visit https://up.jobs to view our current openings.

More Stories