Chicago Electrician Helps Start – and Stop – Mighty Locomotives
Posted March 8, 2018 07:00 AM CDT
Share This!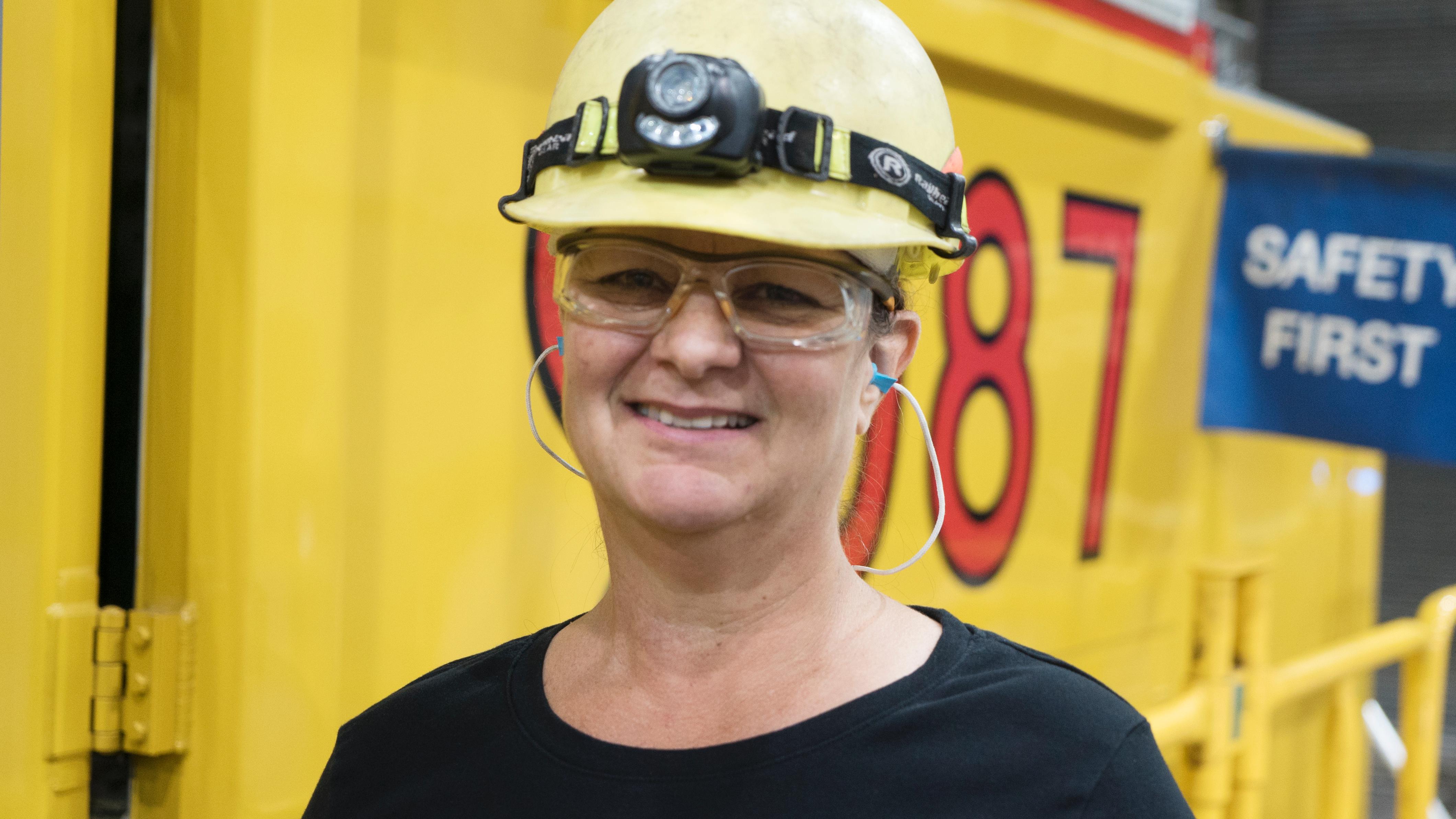 Diesel Electrician Deena Miller started her career at Union Pacific 20 years ago as an entry-level Mechanical Service Operator. She's worked in nearly every capacity as an electrician at Chicago's Proviso Yard, and today installs Positive Train Control.
After working as an estimator's assistant, waiting tables, working as a telephone operator and raising a family all at the same time, Deena Miller had had enough.
"It was time to get one job that I could focus on and still be home for my kids," she said.

That's when she discovered Union Pacific.

Hired on as a Mechanical Service Operator 20 years ago, Miller had the job for five months before being tapped for an apprenticeship. "My mechanical test scores were high enough that management thought I was well-suited for the electrical part of locomotive maintenance," she said.

Miller worked for three years as an apprentice, taking college courses at no cost to her, and learned the ins and outs of the electrical components on Union Pacific's locomotives in Chicago's Proviso Yard. Since then, she's worked in every electrician capacity at the railroad.

"I've worked with a machinist as an outbound electrician to get the locomotives ready to pull trains. I've done line inspections, and now I install Positive Train Control," she said.
Positive Train Control (PTC) is an advanced system designed to automatically stop a train before certain accidents occur. Specifically, PTC is designed to prevent: train-to-train collisions, derailments caused by excessive train speed, train movements through misaligned track switches, and unauthorized train entry into work zones.
"As a diesel electrician, I install the electronic parts that will set up the brakes and give a penalty alert if track signals aren't being followed – or give an emergency alert to stop the train," Miller said.
She said she'd never have considered an electrician's career had Union Pacific not taken a chance on her.
"Coming to the railroad inspired me to be a more productive person," she said. "I like the details involved with electrical work. You need to pay attention to make sure you're landing the wires in the correct place so things will work properly."
"The railroad provides job security and stability," Miller said. "You know you can come to work, do your eight hours and occasionally be offered overtime, and know you're going home to your family every night."
Interested in a career like Miller's? Click here to view a list of Mechanical openings and to apply.


More Stories