Union Pacific Conductor Literally Living the Dream
Posted August 17, 2018 12:00 PM CDT
Share This!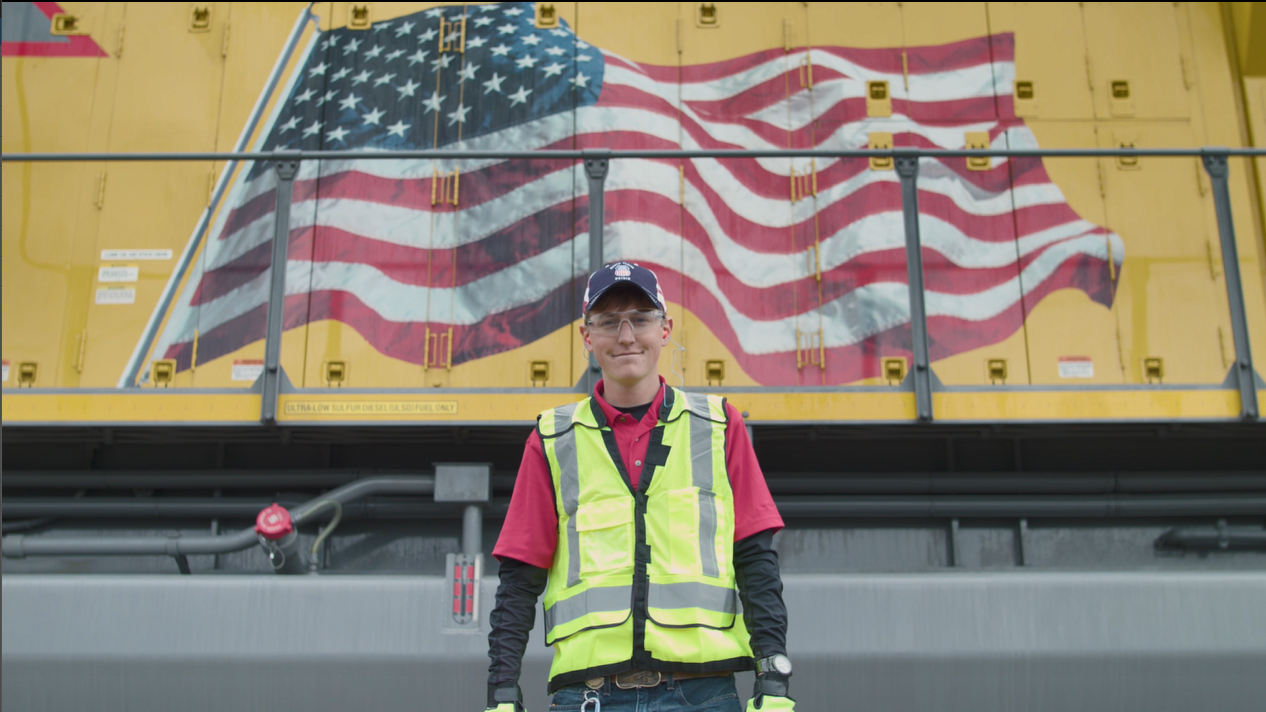 Eric Kuhl knew he wanted to work for the railroad since he was a child. Today, he's living his childhood dream as a conductor in North Platte, Nebraska.
Train Conductor Eric Kuhl still has the picture he drew in kindergarten with his dream job scribbled in crayon: "I want to drive trains." It's no wonder Union Pacific runs in his family. Kuhl's father worked as a train dispatcher for 13 years before taking a management position in St. Louis.
"My dad moved around a lot, from California to Omaha to Kansas and Chicago. He stayed at the Harriman Dispatching Center in Omaha until I graduated high school," he said.
Kuhl worked in auto shops before applying to Union Pacific three years ago. Now he's carrying on the family tradition as a train conductor, working both in the rail yard and over the road. "I'm trying to get my little brother to apply, too," he said.
While Kuhl considered going into management like his dad, he's happy fulfilling his lifelong dream as a conductor. He says his dad is proud of him.
"I like everything I do, honestly," Kuhl said. "I prefer being on the road, but working in the yard and being home in the summer is nice."
He encourages anyone passionate about the railroad to apply. Not only are the retirement and health benefits great, Kuhl says he contributes to something bigger every day.
"I help people move freight. It's fulfilling to me, to help haul that freight a little bit further," Kuhl said.
Interested in a career like Kuhl's? We're hiring train crew across our system - some locations are even offering hiring incentives. Train crew positions are entry-level and require no prior experience. Union Pacific provides all necessary training. Click here to apply today.
More Stories