Locomotive Work Brings Chicago Electrician in From the Cold
Posted January 8, 2018 02:00 PM CDT
Share This!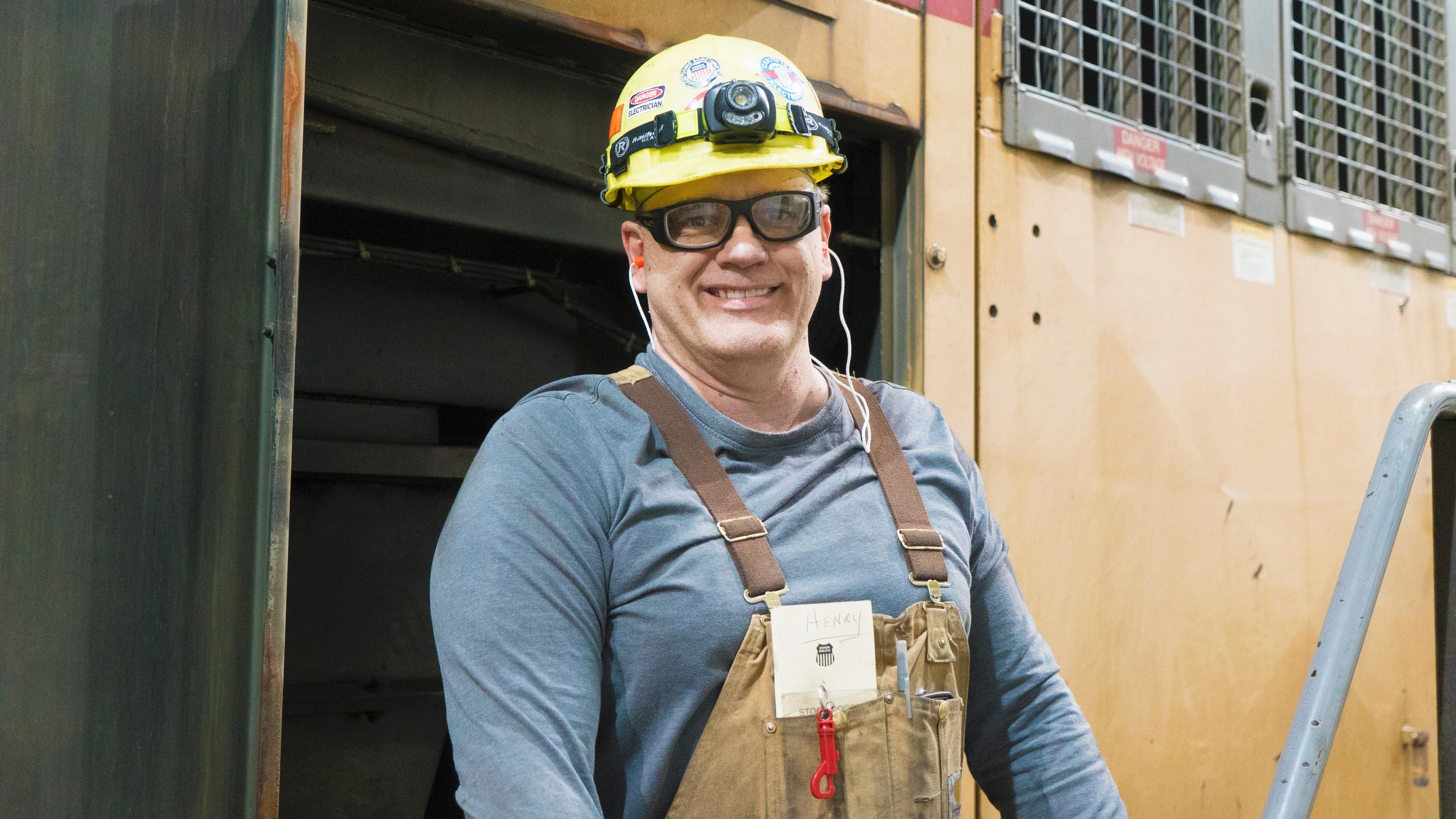 Diesel Electrician Henry Gutzwiller has worked in Union Pacific's Proviso Yard in Chicago for the past seven years. Prior to Union Pacific, he worked as an electrician in outdoor construction.
A career as a locomotive diesel electrician never was the plan for Henry Gutzwiller.
"I was an electrician on outside construction in Chicago when work got slow during the recession," Gutzwiller said. "I had a friend who had a job at Union Pacific and enjoyed it, so I applied and was hired. I figured it would get me through until construction picked up again."
Fast-forward seven years and construction has indeed picked back up, but Gutzwiller isn't interested.
"The more I thought about it, the more I realized how nice my job is at Union Pacific," he said. "I go to work at the same place every day rather than constantly traveling and I'm out of the elements 85 percent of the time, unlike outside construction."
As a diesel electrician at Union Pacific's Proviso Yard, located 10 miles south of Chicago's O'Hare International Airport, Gutzwiller has seen his responsibilities grow since first stepping foot in the shop.
"I started doing day-to-day maintenance, which included changing brushes on DC motors and changing light bulbs," he said. "Now, my work involves removing the larger pieces off locomotives -- like big blowers or motors -- and installing new ones."
Gutzwiller said there's no reason for anyone to feel intimidated about working on locomotives.
"The company provides your training," he said. "In addition, the teamwork is second-to-none. There are people who have been here 15, 20, 30 years who have no problem answering questions. They want you to succeed. All those things combine to make it a great place to work."
Interested in a career like Gutzwiller's? We're hiring! Visit https://up.jobs to view our opportunities and apply today.
More Stories