Career Profile: High School Intern Tries On Careers, Not Prom Dresses
Posted March 14, 2016 03:00 PM CDT
Share This!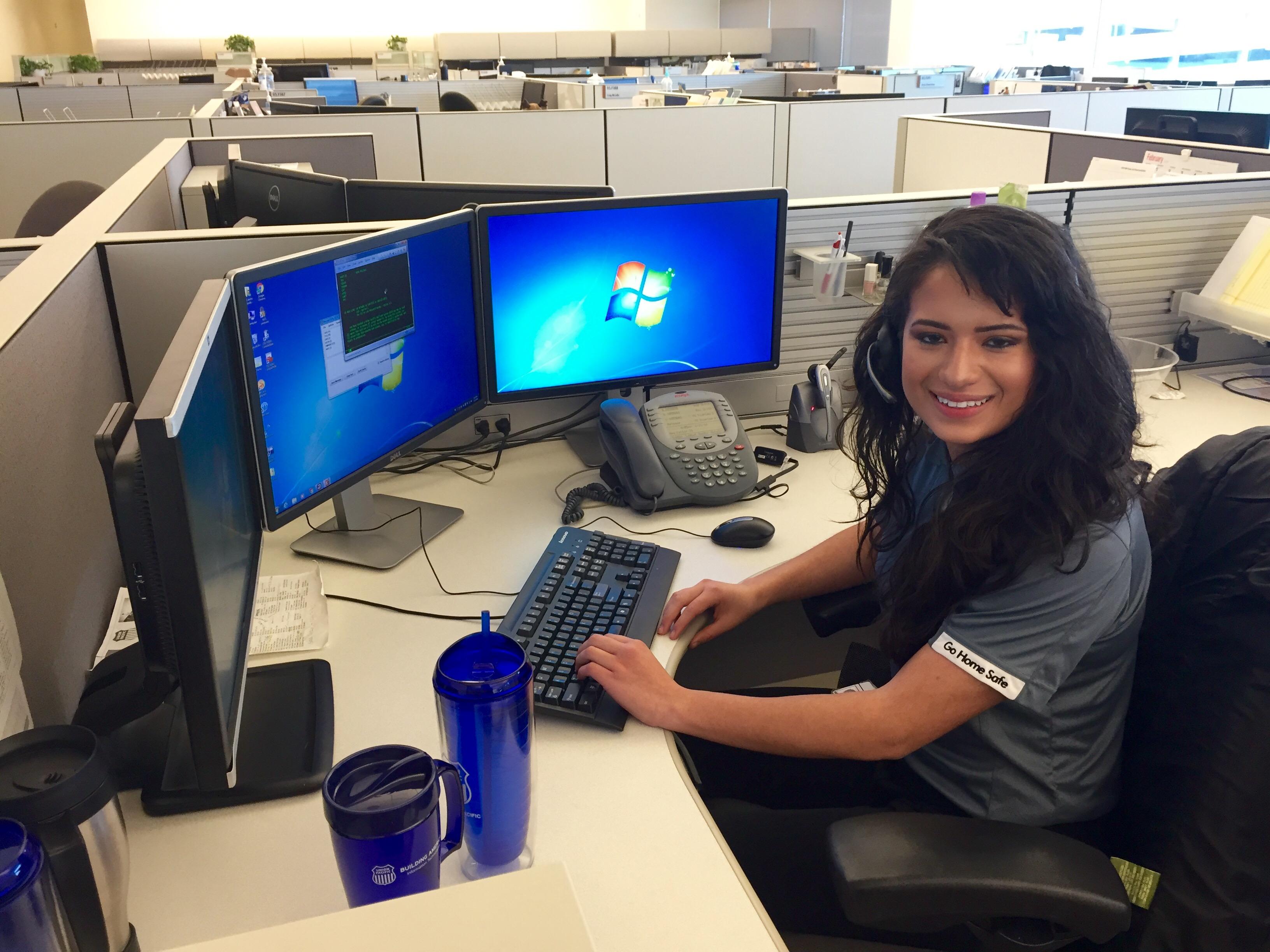 Rather than going to the mall to try on prom dresses, 18-year-old Celeste Ramirez spends her weekends at Union Pacific Center trying to find the perfect career.
A UP intern, Ramirez spends weekday mornings in class at Omaha's Millard West High School and afternoons earning credit through Metropolitan Community College. By the time she graduates high school in May, Ramirez will have earned enough college credit to receive her associate degree.
Talk about motivated.
Ramirez is one of two females in the two-year Logistics and Management Academy at Millard West. "I want to be a pioneer in a field where most women aren't," she said.
That attitude led her to Union Pacific, in search of an internship to fulfill an academy requirement.
"Most of my classmates were too intimidated to apply for an internship, since it's such a huge company," Ramirez said. "I wasn't. I saw it as a great opportunity."
She was selected to participate in the high school pilot internship program, beginning the fall of her senior year. "I was so happy and excited that I got to start a new journey," Ramirez said.
That journey takes up her whole weekend – but she doesn't mind. "It's invaluable experience," she added.
She works full days Saturdays and Sundays in Union Pacific's Online Systems Support Group, a call center that helps employees troubleshoot technology problems.
"We help fix issues Union Pacific employees and retirees experience with company devices and applications," Ramirez said. "I deal with a lot of computer password problems and issues with mobile phones, email and network access. We help with all of it."
In her seven months, Ramirez says she's learned a lot about technology, application development and the railroad. So much that she aspires to a career in the rail industry someday.
"I'm interested in supply chain management— how a product gets to a customer—and that's what the railroad is all about," she said.
After high school, Ramirez will attend the University of Nebraska at Omaha to study business administration. She wants to continue her internship into college, and hopes her hard work pays off with a full-time career at Union Pacific.
And while her weekend plans greatly differ from her peers, Ramirez says her future self will thank her later. "It gives me a foot in the door and a taste of the real world," she said. "I've always been eager to learn new things. Every day I come to work, I learn something new."
Interested in an internship or career at Union Pacific? Visit https://up.jobs to view current openings.

More Stories