Intern Program Brings Field Operations to the Office
Posted June 26, 2017 12:12 AM CDT
Share This!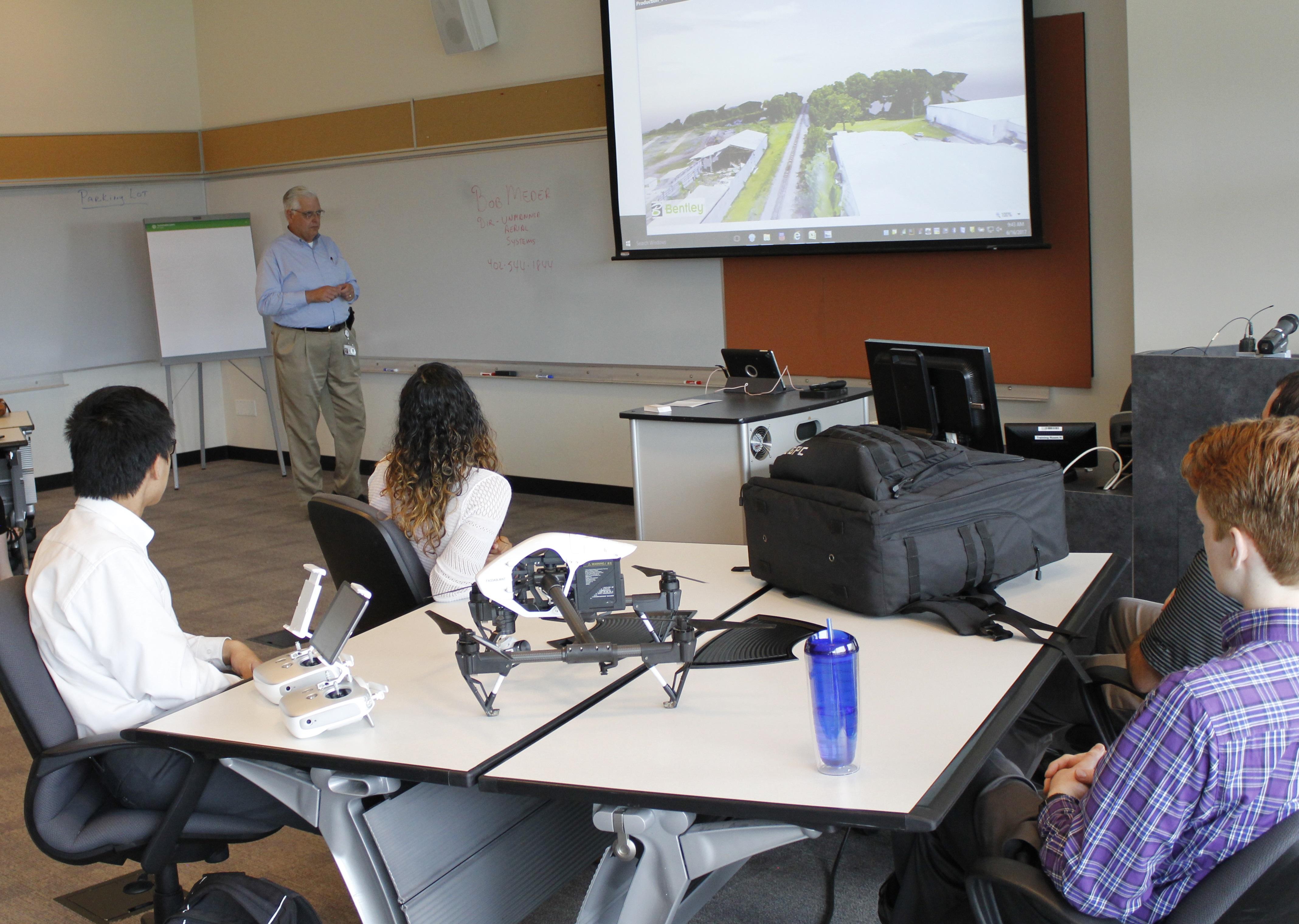 Union Pacific interns learn how the company is leveraging drone technology.
College-age students from around the nation experienced a traffic simulation of North Platte, Nebraska's Bailey Yard, what it's like to have your boots on the ballast at a Conductor Simulator and how 3-D printing and drones can benefit the railroad.
It was all part of a program where Union Pacific summer interns discovered how their departments' work impacts the railroad's daily operations.
Interns from Union Pacific's Finance, Human Resources, Information Technologies, Law, Marketing & Sales, Mechanical, Safety and Supply received a safety briefing, an operational overview and six different presentations that involved hands-on learning opportunities.
Marketing & Sales intern Cindy Devine of Houston compared the day's proceedings with her father's ideas about running a fast-food restaurant.
"He always instilled in me that you have to be in the work to understand it," she said. "There's only so much you can grasp from lecture-based teaching. What we're doing today gives us more depth of understanding, and that's really important. I am super interested in operations, so it was great to get a taste of what's out there besides marketing."
Recruiting Operations' Project Manager Sara Dworak organized Operating Experience Day. She said getting 267 interns into the field during their 10 to 12 weeks with Union Pacific can be a daunting task, so the company brought the field to interns in Omaha, Nebraska.
"It helps them understand the Operating side of things," Dworak said. "Sometimes we've taken them out and they ride a bus around the yard, but here, they got to operate a locomotive remote control in a controlled environment."
Information Technologies intern William Gao of Boston was surprised to find Union Pacific is involved with so many kinds of technology.
"I'm getting a sense of a very innovative culture," he said. "Union Pacific is not afraid to branch out into areas that are not traditional. I'm impressed with Union Pacific because I didn't think they would be so multifaceted and willing to change, to be on the front end of new technology."
To learn more about internship opportunities, visit www.UP.jobs.

More Stories