Head Coach by Day, Trainman by Night
Posted May 19, 2017 08:15 AM CDT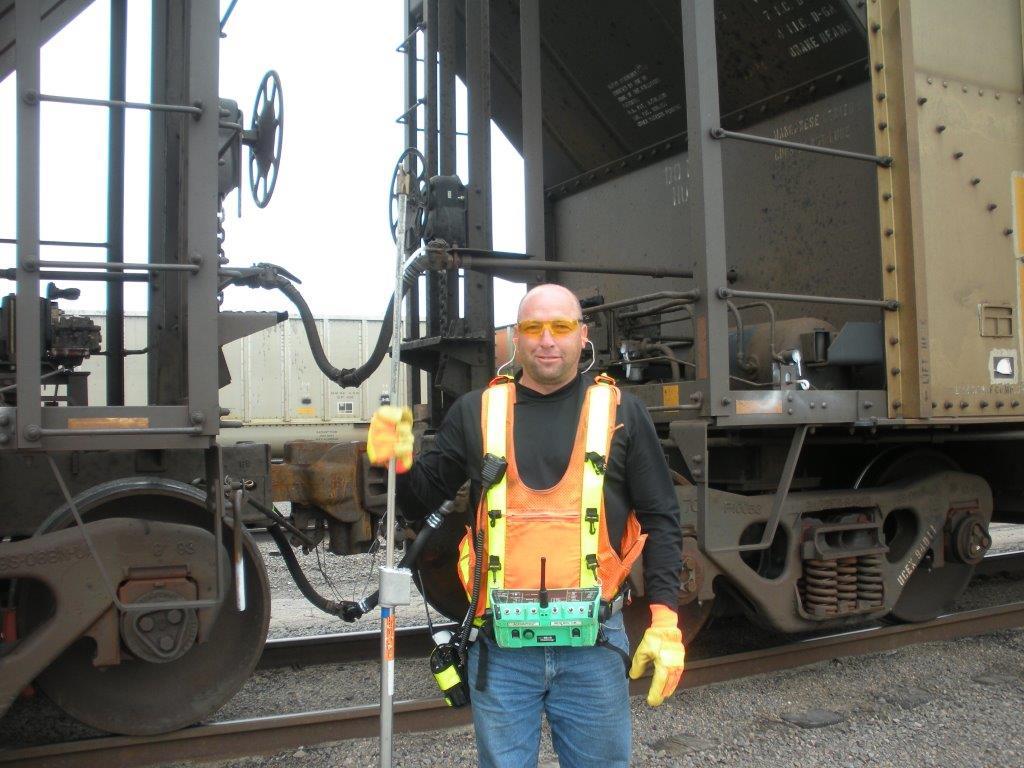 Jeff Barner has worked as a trainman at Union Pacific in North Platte for 20 years. Working overnights for the past 15 years allows him to coach high school softball.
Jeff Barner has always been passionate about coaching. It's why he studied education at Wayne State College. And what led him to a career as a train crew employee in North Platte 20 years ago.
"I switched majors at Wayne State from education to business management when I learned teachers are often financially strapped," Barner said. "I was putting myself through college and pinching pennies, so I decided to switch."
After college, he applied his business degree to manage restaurants in North Platte. He received several offers to move up in the industry and manage restaurants in Colorado, but it wasn't for him.
"My heart was still in coaching," Barner said.
A friend told him Union Pacific was hiring, and said the schedule might allow him time to coach or pursue an advanced degree. Barner interviewed and was hired as a trainman. He quickly became a conductor.
"I ran east and west out of North Platte," he said. "We inspected the train list and made sure every car a locomotive was pulling and ordered correctly. I'd study what each car was carrying, where it was located, the territory, and the locations of track outages or construction. It was always interesting, and never the same."
Barner worked on the road for five years before taking a switchman position in North Platte's Bailey Yard, the largest classification yard in the world, 15 years ago.
"I work the midnight shift, 11 p.m. to 7 a.m. by choice," he said. "Not travelling and working overnights allows me the time to coach in my time off every day."
Barner coaches softball for North Platte High School as well as seventh-grade basketball. Over the years he's coached just about every sport at all age levels.
"I love my job at Union Pacific, and I love that it allows me the time to do what I'm passionate about," he said.
As a switchman, Barner rearranges cars in Bailey Yard when they arrive. He adds or removes cars to the trains, depending on customer requests.
"The midnight crew has some of the most seniority in North Platte," Barner said. "We get our orders, but have a lot of ownership on how things get done."
He especially appreciates Union Pacific's commitment to safety. Barner served as a Total Safety Culture Coordinator, traveling the North Platte Service Unit promoting safety among employees.
"Union Pacific cares about making sure everyone goes home safely every day," he said. "We work with big equipment that's unforgiving. But, we work as a team and everyone looks out for each other."
A seasoned veteran, Barner understands the importance of working closely with new hires.
"I've been here for 20 years, but I remember what it was like to be brand new, and so do the other guys," he said. "We'll stick around on our own time to help the new guys out, show them around, and get them comfortable with the size and power of the equipment because it can be intimidating. We're all a team. We've all been there."
Barner likes his job, but says he might pursue a master's degree, with help from the railroad.
"There are great opportunities," he said. "You can start in transportation learning the ropes, become a supervisor, go into management, or stay in transportation and be able to do things on the side, like I do with coaching. The railroad gives you the financial security to allow you to pursue other dreams in your time away from work."
Want to work with Barner? We're hiring Train Crew employees in North Platte. Click here to apply or visit https://up.jobs to view all of our opportunities.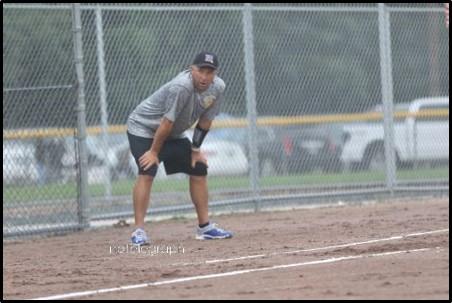 Union Pacific's Jeff Barner works overnights by choice to allow him time to coach softball at North Platte High School.