From Water Pipes to Fuel Lines, KC Plumber Switches Careers
Posted October 10, 2018 12:00 PM CDT
Share This!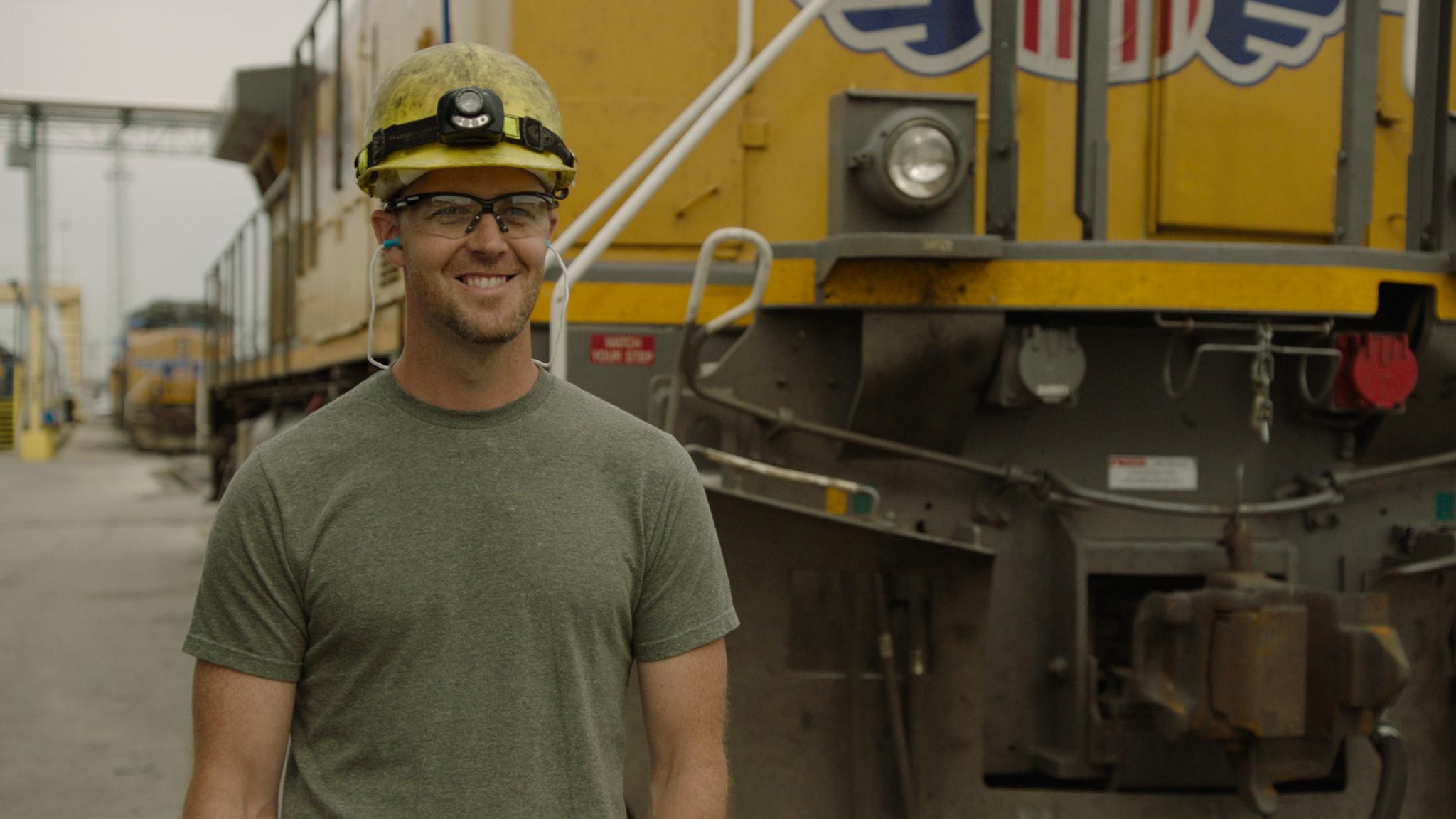 Sheet Metal Worker Jimmy Gallaway came to Union Pacific in 2007 for a stable career with growth opportunities and good benefits.
After five years as a Kansas City plumber, Jimmy Gallaway was ready for a new career that offered stability and growth opportunities, as well as good benefits.
"As a plumber, I wasn't offered healthcare, vacation or sick days," he said.
So he looked toward a career at a company where he knew benefits were among the best -- Union Pacific -- and, in 2007, was hired as an entry-level mechanical services operator -- or MSO -- cleaning, fueling and moving locomotives around Union Pacific's Kansas City shop.
"It wasn't my dream job, but it was a starting point," he said.
In two years, Gallaway was promoted to sheet metal worker, and now repairs locomotives' water lines, fuel lines, air lines, radiators and something he remembers from his old career: toilets.
Though his plumbing background came in handy, Gallaway still had a lot to learn.
"Our craft is taught mostly through on-the-job training," he said, adding that new hires have many career paths to choose from, based on their experience. Some start as welder helpers, others with no experience begin as apprentices. Whichever path they choose, Gallaway said they better be ready to get their hands dirty and think critically about repairs.
"Always look to learn from your co-workers," he said. "Your job may not be in your exact craft, but you can apply what you learn to the task at hand. There's a new challenge every day."
He said as a new hire, the initial learning curve and working nights and weekends were the hardest parts of the job. The team atmosphere and camaraderie make coming to the shop enjoyable.
At the end of the day, Gallaway knows his role directly contributes to Union Pacific's success.
"I feel good going home knowing I provided what I could to keep the railroad running," he said.
Interested in a career like Gallaway's? Visit UP.jobs to view a list of current openings and to apply.
More Stories